Because Houston is one of the fastest-growing cities in the United States it has attracted Uber, Lyft, and other rideshare companies so the odds are that you may need a Houston Uber Accident Lawyer. Uber and Lyft offer great convenience and affordability, they have been prone to negligence, which has resulted in uber accidents. Rideshare accidents, like any other car accident, can lead to life-altering injuries. Our personal injury law firm has an experienced Houston uber accident attorney to help you get full compensation if you have been severely injured in a rideshare accident due to another person's negligence.
We understand that you may be struggling with pain and suffering beyond anything before in your life. What makes it worse is that it might have been caused by an irresponsible driver who slipped through the cracks during the mandated screening process and background checks. At Jerome O. Fjeld, PLLC, we can help you hold the driver, Uber or Lyft, or any other party responsible for the injuries.
Contact us today through our professional live chat or a call for a free consultation. We work on a contingency fee basis so we don't charge any upfront fees until you win.
Why You Need an Experienced Houston Uber Accident Lawyer
You automatically qualify for compensation in case you have been injured in a rideshare accident, right?
No, it is not that straightforward.
That is why most people who choose to pursue rideshare accident claims on their own end up with way lower compensation or none at all in some cases. The services of an experienced rideshare accident attorney can help you get the money you deserve. Here is why every rideshare accident victim needs a Houston rideshare accident attorney with experience:
You may need enough time to recover physically, and therefore an accident lawyer can pursue the claim on your behalf
Rideshare accident claims are complex, and therefore an accident lawyer can help ensure your rights are protected, and all requirements are met
Dealing with insurance companies and Uber or Lyft large defense teams needs expertise in negotiation and communication
The rideshare company or other parties may have a share in the liability, for instance, failure to properly screen drivers
State laws surrounding ridesharing are still evolving, and hence legal expertise comes in handy
An experienced accident attorney can help you navigate the rideshare drivers' insurance coverage, which is relatively new and confusing
The rideshare driver may have multiple insurance providers
Our Houston personal injury lawyer has successfully won compensation for many accident victims, including those involved in ridesharing accidents. Insurance companies and legal defense teams will take your claim seriously when you have a lawyer with a proven track record representing you.
Rideshare Accident Statistics
Uber and Lyft are currently popular transportation options in Houston, TX, and throughout the nation. Studies have shown that 36% of Americans have used a rideshare service at one point in their life. That is why a lot of efforts have been made to ensure this transportation option is safe.
However, the introduction of Uber and Lyft has resulted in a 2-3% increase in the rate of accidents in the United States, according to a study by the University of Chicago and Rice University. Although they have cut down public transport use, there has been a resultant increase in congestion. The increase in congestion has been shown to be partly due to drivers spending 40-60% of their time deadheading (looking for passengers).
At our Houston law firm, we are committed to providing all the necessary legal help to rideshare accident victims in Houston. We have a robust team of legal experts ready to help you find justice and cope with your injuries and other damages.
Texas Laws on Rideshare Accidents
When it comes to rideshare accident claims, there are mainly three laws that come into play. These codes and statutes are:
Background Checks
Insurance policies
Comparative negligence
Statute of limitations
Here is how the laws apply to Houston rideshare accidents and how we can help you build a strong case.
Background Checks
Oversight of the Transport Network Companies (TNCs) like Uber and Lyft was initially done by the city of Houston. During this period, rideshare drivers were required to pass an FBI background check that was fingerprint-based before being allowed to operate in Houston. Such checks revealed that hundreds of applicants who had passed a commercial, criminal background check by the TNCs had a prior criminal history. Charges included fraud, possession of controlled substances, assault, robbery, and battery.
House Bill 100 ended this oversight by the city. The bill overruled fingerprint background checks and the mandated disability access throughout the state of Texas.
Although it made it easier for TNCs to operate in Texas, the bill essentially means you are more at risk of interacting with an irresponsible driver. When it happens, we are here to help protect your rights and get justice.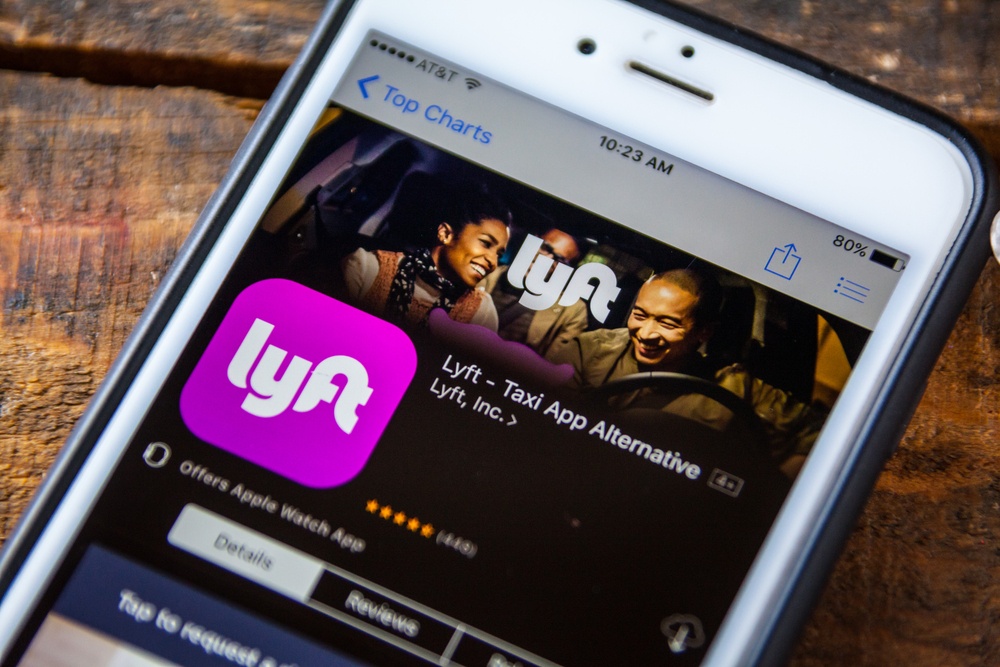 Insurance Policies
Insurance providers cover compensation for damages for both the passengers and driver in a rideshare accident. In Texas, the following are the insurance policies that have to be met by ridesharing providers according to Insurance code chapter 1954 and House Bill 221.
Uber Driver Insurance Policy
There is a one million dollar liability coverage for Uber drivers. However, this amount only covers the driver when on a trip with a passenger or en route to pick up a passenger.
At our Houston law firm, we highly recommend that drivers obtain rideshare insurance coverage. This insurance covers them in case they get into an accident when on 'available mode' or when on a break. In such a case, they can use this coverage to compensate the rideshare accident victim if the accident is due to their fault.
The following are the insurance coverage limits required by law in different circumstances:
Uber Car Accident while Driving a Passenger
Uber and Lyft have an obligation to provide the following minimum insurance coverage according to House Bill 221:
Primary automobile liability coverage for death, bodily injury, and property damage- at least one million dollars
Personal Injury Protection (PIP) and Underinsured Motorist (UIM) coverage as required by the law
Uber and Lyft rideshare insurance
Uber or Lyft Accident When on App but with no Passenger
The following insurance coverage minimums apply to rideshare accidents in case they happen when the driver was on the app but not carrying a passenger:
Primary automobile coverage for death and bodily injury- at least $50,000 per person
Primary automobile coverage for death and bodily injury- at least $100,000 per incident
Property damage liability (PDL) coverage- at least $25,000 per incident
PIP and UIM coverage as per the requirements of the law
Uber or Lyft Accident when Driver is on 'Available Mode'
A rideshare accident may happen when the driver is waiting for a ride request. If this accident is due to their fault, liability damage will be provided by the rideshare service insurance provider. The coverage limits are as follows:
Liability coverage for injuries per person- $50,000
Liability coverage total per incident- $100,000
PDL coverage- $25,000
This insurance coverage is not applicable if the driver's insurance equals or exceeds this level of coverage. Damages covered by the driver's personal insurance include:
Collision
Damage to the vehicle
Medical expenses
Lost wages
Rideshare Accident when Driver En Route to Pick a Passenger or while Driving Passenger
This policy covers both drivers and passengers from when the driver accepts a ride request until the passenger is picked up and later dropped off at their destination. Proving that your accident was due to the negligence of the driver or that of the rideshare company qualifies you for compensation.
Besides covering the driver and passenger, Uber and Lyft also have a one million third-party liability coverage minimum. This coverage covers the damages incurred by other drivers, passengers, pedestrians, and property in an accident involving the rideshare car. For instance, if your vehicle was involved in a collision due to the rideshare driver's negligence, your bodily injury damages and property damage to your vehicle will be covered by this policy.
Now that about one in eight drivers is uninsured, according to a study by Insurance Research Council, TNCs are required to have coverage for uninsured or underinsured motorists. Therefore, Uber and Lyft have a bodily injury coverage of one million dollars for accidents involving these kinds of motorists. Everyone in the car will be covered in case you get into an accident where the other motorist is responsible but doesn't have enough insurance coverage. It also applies to hit and run accidents.
Common Causes of Rideshare Accidents in Houston, TX
Most Houston Uber accidents are due to negligence. Although negligence can be on the part of other road users, the TNC, or even those charged with the maintenance of roads, rideshare drivers' negligence stands out as the commonest contributing factor to these accidents. Many of the rideshare accidents reported in Houston, TX, have a pattern of reckless and careless behavior among the involved drivers.
The commonest causes of Houston Lyft and Uber accidents include:
Distracted driving
Driver fatigue
Driving Under the Influence
Speeding
Inexperience
Inadequate vehicle maintenance
Distracted Driving
One out of five crashes in Texas is due to distracted driving. Rideshare accidents are among these accidents and are majorly due to the driver trying to multitask. The use of mobile phones is high on the list of factors that contribute to distracted driving. A momentary diversion of the driver's attention from the road could result in catastrophic injuries.
Some things that can distract a rideshare driver include the following:
Texting
Talking on the phone
Operating GPS device or other dashboard navigation systems
Chatting with the passenger
Checking the Uber or Lyft app
Adjusting an iPod or music system
In the real sense, anything that takes the driver's attention off the road, whether partially or entirely, results in distracted driving that poses a danger to you as a passenger and other road users.
For instance, texting while driving increases the risk of a car crash 23-fold, according to the National Highway Safety Administration. That is because it takes about 5 seconds to send the text, which is enough time to complete the entire length of a football field at 55mph.
Our rideshare lawyer in Houston can help you prove that the driver was distracted at the time of the accident and therefore position you for a win.
Driver Fatigue
Many of the rideshare drivers are driven by the desire for profits and therefore accept as many rides as possible. Consequently, they suffer from fatigue. When the driver is fatigued, the following worsen:
Reaction times
Awareness of hazards
Ability to sustain attention
According to the National Safety Council, a driver going for over 20hours without sleep is equal to driving with a 0.08% blood alcohol concentration, which is the US legal limit. Such driving poses a significant danger to you as a passenger or other road user. That is why fatigued drivers are three times more likely to get into a car accident.
Sometimes the driver may not realize they are fatigued. Subsequently, they may experience brief episodes of inattention. If such periods last for 4-5 seconds, it will be equivalent to driving the length of a football field, which is highly likely to end up in a Lyft or Uber accident.
Speeding
Driving at unsafe speeds remains one of the leading causes of car accidents in Houston and Texas at large. Rideshare providers like Uber and Lyft are no exception. Some drivers may try to save on time while en route to pick up a passenger. Consequently, there is an increased risk for accidents. They may also speed to get you to your destination faster, for instance, if you are almost running late for your flight.
Speeding minimizes the amount of control the driver has over the car. Additionally, it will be harder to react to unexpected situations on the road. The risk for accidents, therefore, tremendously increases.
Our personal injury law firm has an experienced car accident lawyer who will help collect all the evidence that proves the driver was speeding and the speeding resulted in the accident. Establishing this fact helps in building a strong case that is more likely to win.
Inexperience
A study has shown that an Uber or Lyft driver does not possess as much experience as an average driver. The study concluded that inexperience was among the factors contributing to the increasing traffic deaths attributed to rideshare services.
Houston is a rapidly growing city, and therefore the traffic is always ballooning. Navigating the resulting busy roads requires a certain level of experience. These roads may be a bit overwhelming for drivers who haven't acquired a certain level of comfort behind the wheel.
Although it is expected that inexperienced drivers will exhibit a higher level of care while driving, the risk of accidents is higher. These drivers are more predisposed to making mistakes on the road, which can be quite dangerous. An unsafe turn or failure to observe road rules, for instance, can result in a tragic Uber accident.
Inadequate Vehicle Maintenance
Uber and Lyft vehicles may require more maintenance now that they are used more than private cars. All rideshare cars have to pass a yearly safety inspection. However, some drivers may fail to maintain their vehicles adequately. Poor vehicle maintenance results in Uber accidents that are entirely preventable.
Commonest maintenance issues that can cause Uber or Lyft car accidents include:
Tire problems
Defective breaks
Power steering malfunction
Worn-out windshield
In case of a Lyft accident or Uber accident due to poor vehicle maintenance, both you and the driver are covered by Uber's standard insurance policy, depending on the stage of the journey. However, complications may arise, or even liability by the ridesharing company denied. When it happens, our accident lawyer will be ready to help you get compensated. Simply do get in touch with us today for a free consultation.
Common Injuries in Houston Rideshare Accidents
Personal injuries sustained in Uber accidents range from as mild as bruises to as severe as permanent paralysis or even death. The commonest injuries in these accidents include the following:
Traumatic brain injuries
Head Injury
Spinal cord injuries
Neck and back injuries
Amputation
Here is how the injuries come about and their consequences.
Traumatic Brain Injuries
Uber or Lyft accidents can result in traumatic brain injuries. The brain is a delicate organ that is well protected in the skull and cushioned by a fluid. A forceful impact on the head in a Uber accident can result in the outpacing of these proactive mechanisms and consequent injury. Some of the injuries to the brain include:
Head Injury
A forceful impact on the head during an accident can also injure the other parts of the head besides the brain. You may sustain injuries to the face, scalp, ears, or skull.
Injuries to the face are of particular concern due to the risk of scarring and disfigurement that not only needs expensive plastic surgery but also comes with a huge emotional impact. Facial injuries include breaking your nose or cheekbones and injury to your eyes or mouth.
Scalp injuries include hematomas and lacerations. Injury to the ears can affect the external ear or the internal ear, which puts you at risk of deafness.
Fracture of the skull is risky as it may result in brain injury or leakage of the fluid that cushions the brain. It requires neurosurgery, which will cost you significantly.
Spinal Cord Injuries
Injuries to the spinal cord are also as devastating as those to the brain. Chances of long-term problems are high now that the cells in the spine do not regenerate like other cells.
Sustaining incomplete spinal cord injury results in partial paralysis. A victim retains their ability to have sensation and control muscles. In case you have such an injury, you will still spend significantly in terms of treatment and rehabilitation.
Neck and Back Injuries
Your neck and back are also at risk during Uber accidents. Victims of these injuries often have to cope with severe pain that can be chronic and mobility issues.
Muscle strain or sprain in the neck or back can result in pain, which may force you to turn to addictive pain medications. The pain can also be caused by disc herniation, which compresses the nerves.
Fracture or dislocation of the bones in the neck or back often results in instability and potential injury to the spine. In some cases, you may end up depending on a wheelchair to move around. Such a change comes with a probable inability to carry on with your previous job and modifications in your home to suit your needs.
You don't have to cover these expenses on your own. We can help you get adequate financial recovery to help you adapt to your new circumstances.
What to Do After a Houston Rideshare Accident
Everything happens so fast during an accident. You could be sitting back relaxed at the back left seat in one moment and find yourself hanging upside down in the next moment. Here is what to do in case of a rideshare accident in Houston.
Ensure everyone is safe
Call 911
Exchange contact information
Take photos
Report to the ridesharing company
Notify your insurance
1. Ensure Everyone is Safe
Safety always has to come first in the event of an accident. Ensure you are safe and not at risk of any additional injuries. In case you suspect your injuries are severe, do not attempt to move. In case you can get on your feet, ensure everyone else, including the driver, is safe.
Quickly assess the situation and establish if anyone needs emergency medical attention, including yourself.
2. Call 911
Dial 911 and request for emergency medical services in case anyone needs medical attention. Ensure you clearly explain where you are and what happened.
The police will also be sent to the scene, where they will compile a report. A police report can serve as a vital piece of evidence. It can help in establishing who was at fault.
3. Exchange Contact Information
In case you are a motorist, motorcyclist, bicyclist, or pedestrian, you may want to exchange contact information with the Uber or Lyft driver involved in the accident. Some of the details to exchange include:
Name, address, and phone number
Driver's license number
License plate number
Vehicle registration number
Insurance information
As a passenger involved in an Uber accident, you will not need to exchange this information.
4. Take Photos
Photos of the accident can provide crucial evidence that can help determine who was at fault. In case you are a road user who got into an accident with an Uber or Lyft car, consider taking photos. Cover the position of vehicles, skid marks, and extent of the damage.
Rideshare passengers can also take photos of the accident scene. These photos can help establish whether it was due to the negligence of the rideshare driver.
5. Report to the Ridesharing Company
As a passenger in a rideshare car involved in a crash, you are required to notify the ridesharing company about the accident. Report the accident through the mobile app.
Once the report is submitted, a representative will contact you. Ensure you explain clearly what happened. Additionally, the insurance provider will also contact you.
We highly recommend that you don't settle for any quick settlement until you have spoken to an experienced accident lawyer.
6. Notify Your Insurance
Third parties in a Lyft accident or Uber accident are required to inform their insurance providers in a timely manner. Do not accept any blame or settlement offers before talking to an accident attorney. Insurance companies use such tactics to ensure your compensation is as minimal as possible.
As a ridesharing passenger, you are not required to notify your insurance in most cases.
7. Contact a Qualified Rideshare Accident Lawyer
Finally, enlist the services of experienced accident lawyers, like Jerome O. Fjeld, to help you pursue your compensation. At our law firm, we have a commitment to ensuring accident victims get the money they deserve. We do understand you are going through a difficult time and therefore offer you a free initial consultation and only charge you legal fees when you win.
Our uber accident lawyer will do the following once you decide to utilize our services:
Investigation of the accident
Gathering of statements from eyewitnesses
Collection of the medical record, crash report, and other evidence
What ensues is an aggressive approach for a fair settlement or proceeding to trial in case negotiations don't work.
Damages Available for Houston Rideshare Accident Victims
Victims in Uber and Lyft car accidents are entitled to compensation for sustained losses due to the accident. As a victim, you will need to establish your damages either to the insurance company or a court. Damages available for victims involved in Uber accidents in Houston include:
Medical Bills
Treatment of injuries sustained in the wreck might have cost you a significant amount of money already. Emergency services, visits to the doctor, diagnostic tests, surgery, medications, and transportation to and from the hospital are examples of medical bills. These medical bills should be paid by the insurance company.
Future Medical Expenses
Permanent conditions and disability require long-term treatment. If you can prove that the injuries are from the accident, you qualify for compensation for estimated future medical expenses. You do not have to struggle with the burden of the injuries from the rideshare accident alone. We are here to ensure it doesn't happen.
Rehabilitation Costs
You may also need to receive special treatment to recover a lost function or skill. It could also be the treatment to help you adapt to the new lifestyle after permanent injuries. Rehabilitation includes physical therapy, occupational therapy, and behavioral therapy. Compensation for rehabilitation costs covers these expenses.
Past and future lost wages
After a rideshare accident, you may be unable to work until you are fully recovered. In some cases, you may need to stay off work for an extended time that could be months. You are eligible for compensation based on how much you would have earned had you kept on working. Some severe injuries may leave you permanently unable to return to your previous job. In such cases, you may have to shift to another job. Catastrophic injuries may leave you unable to fit into any job entirely. You are entitled to compensation for the estimated future lost wages due to the auto accident.
Physical and Emotional Pain and Suffering
Uber accidents can be devastating. The injuries you sustain may cause you significant physical pain and suffering, which can become chronic. Pain and suffering can make even regular daily activities overwhelming. As part of the compensation, you may make a claim for the physical and emotional pain and suffering.
FAQs
Can I Lose Access to Uber or Lyft if I Make a Claim?
No, you won't lose access to Uber or Lyft when you pursue a claim. These companies anticipate such events and therefore have insurance coverage available to compensate you for the incurred damages.
Who Drives Uber and Lyft Cars
Rideshare cars are driven by a freelance Uber driver or Lyft driver. These drivers have to pass background checks put in place to ensure the safety of passengers. You can check out the requirements for an Uber driver here who want to work with Uber.
Do I Need to Visit the Hospital even After a Minor Accident?
Yes, it would be best if you saw a doctor even after a minor accident, even when your injuries are minor. There are three reasons why:
The adrenaline rush after the accident may mask your pain
Some injuries are not that obvious at first but worsen over time and can be life-threatening
A visit to a doctor enables documentation of your treatment, which serves as evidence as you seek compensation
Should I Take a Quick Offer?
Never accept an offer after a rideshare accident from the Uber driver or rideshare's insurance company before speaking to the Uber accident lawyers at our law firm. In most cases, it is a strategy to ensure you receive the lowest compensation. We can help you understand your rideshare accident claim's value and ensure you get the money you deserve.
Call Your Uber Accident Lawyers Today!
Uber and Lyft might have made transportation cheaper and more convenient; however, they have contributed to the increasing rate of accidents. Uber accidents can leave you with severe injuries that not only cause pain and suffering but are also costly to treat. We can help you to get compensated fully for the damages incurred if you or your loved one was hurt in a Uber or Lyft accident. Contact us today for your free consultation, and let us get you the money you deserve.
If you have been injured in an accident our uber accident lawyers are standing by to provide you a free consultation and free case review. Lyft and companies like Uber need to be responsible for the negligence of the Uber driver and our Houston uber accident lawyer will fight to make sure their insurance company will provide the compensation you deserve. Call us today for a free consultation and free case evaluation.
2021 All rights reserved.