Dooring is one of the most dangerous yet highly underestimated roadside accidents. Cyclists and bikers are most vulnerable to dooring accidents. Often, the inattentiveness of the parked cars causes severe injuries and even death of cyclists and bikers. While most such accidents usually result in injury or property damage, wrongful deaths are not unheard of.
If you've been a victim of a dooring incident or know someone who has suffered severe injuries or has died due to such an accident, you can sue the person responsible for the act or file for a claim from their insurance company. Before you look for a personal injury claim, contact a personal injury lawyer who has extensive experience in fighting dooring accident cases.
Jerome O. Field is a personal injury lawyer in Houston that gives legal advice and represents victims of dooring accidents in the offices of insurance companies and the court of law.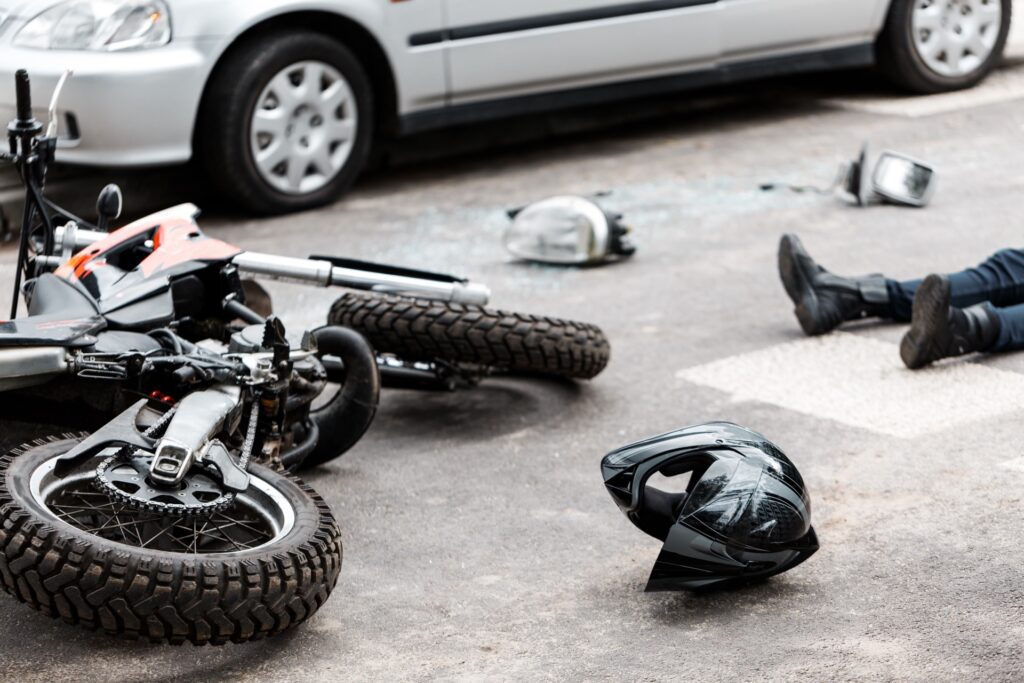 What is a dooring accident?
Dooring accident occurs when the driver of a parked motor vehicle opens the door of their car in the path of a cycle passing it by, leading to collision or loss of balance. More often than not, cyclists and bikers have the misfortune of sustaining severe injuries due to the other driver's negligence. Such accidents can only be avoided if the person opening the door checks their rearview mirror to ensure that no vehicle is approaching their side in extreme proximity.
Not many drivers heed the rear traffic while opening their doors, putting the approaching cycles at tremendous risk. When this happens, the approaching cyclist has two options, either collide into the car's door or swerve their cycle away from the door and run the risk of crashing into the moving traffic. The latter could lead to wrongful death if a heavy-duty vehicle, such as a truck, collides with the cyclist.
Texas Law On Dooring Accident
As of yet, Texas has no law that explicitly protects bikers and cyclists from dooring accidents. However, certain other laws can be used to protect the rights of the accident victims and help them get a personal injury claim from the insurance company.
The Sec. 545.418. of the Texas Transportation Code prohibits motorists from opening their car doors on the side of the moving traffic unless it is reasonably safe to do so without disturbing the traffic. To some extent, this statute can help a victim of a dooring accident, provided that;
you were not passing between the car and the curb,
you were not under the influence of alcohol, and that,
you were not riding your cycle or bike recklessly.
To make the most of such laws for filing a lawsuit or receiving a claim, you require experienced legal assistance. If you or a loved one of yours suffered injuries due to a dooring accident, contact the office of Jerome O. Field. We provide competent legal services in Houston to all kinds of personal injury victims. We can fight your case even if you are at the risk of being partially blamed for the accident, which is common in dooring incidents.
Why You Should Choose Jerome O. Field
Houston has witnessed its fair share of dooring accidents, and Jerome O. Field has fought and won several such cases. We have been representing the victims of personal injury in the city for nearly 20 years now and have an excellent track record; our testimonials speak for themselves.
We investigate the accident thoroughly before building the case for our client. We aim to help the victims recover money spent on hospital bills and care, lost earnings, and future potential losses, in addition to covering the mental anguish they suffered as a consequence of the accident. If need be, we will litigate your case to ensure that you get a favorable verdict.
Apart from dooring cases, we also deal with the following personal injuries;
Slip and fall accidents
Wrongful death
Car and truck accidents
Bicycle and motorcycle injuries
Dog bites
Contact our office to get your case reviewed for free. We would then begin investigating your accident and gathering evidence and statements that would help us build a claim against the guilty party.
Frequently Asked Questions
Could I be held responsible for a dooring accident?
While for dooring accidents, the driver of the vehicle is usually held entirely responsible, there are certain instances in which you could be held partially responsible, and this would impact your injury claim. You could be held partially liable if you were driving your cycle under the influence of alcohol or if you tried to drive past the vehicle between the side of the car and the curb. Moreover, if you collided with the door because of reckless driving, then too, the other party could hold you responsible.
How to stay safe from dooring?
You can always demand compensation from the driver who hit you with their vehicle door, but it's always safe to be sorry. After all, even if you did get financial compensation, the accident could take a toll on your physical well-being. To avoid dooring accidents, always maintain a reasonable distance from cars parked by the curb. You can install lights on your vehicle or wear neon jackets to stay visible to drivers ahead of you, especially at night when visibility is low. Always drive in a straight line in traffic, and remain vigilant on the road. Contact a motorcycle accident lawyer immediately if you get into a dooring accident despite all the precautions.