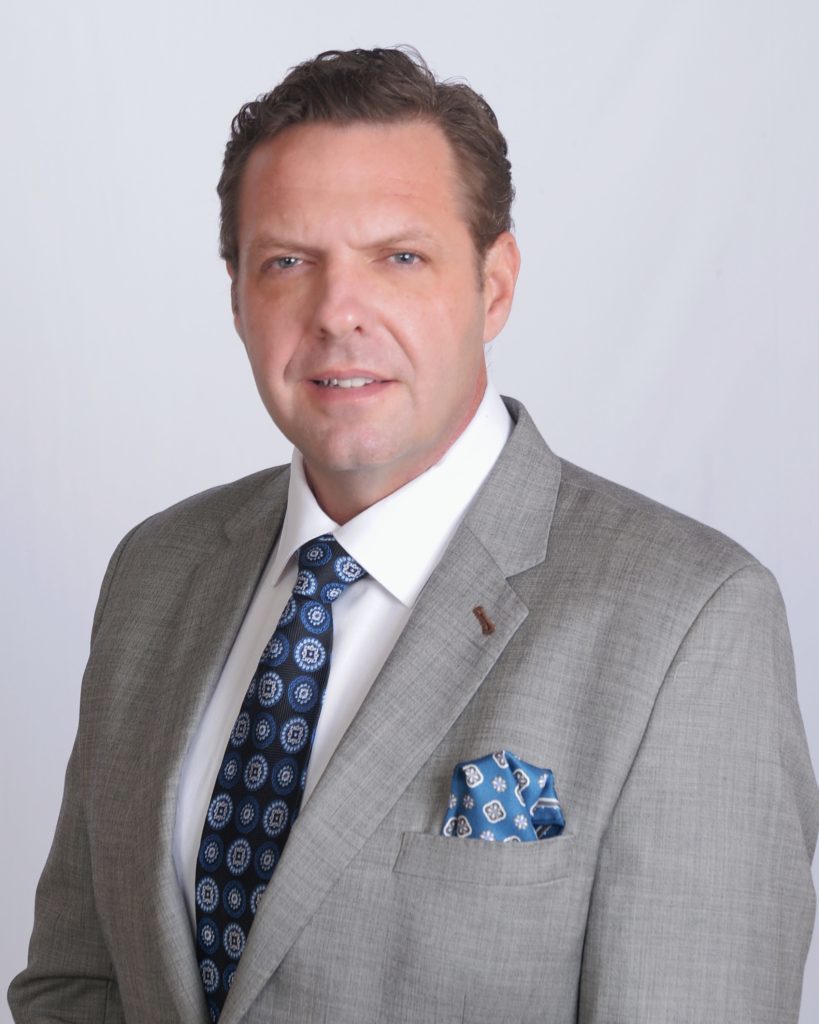 Jerome O. Fjeld
Founder/Lead Personal Injury Attorney
Personal Injury Lawyer Jerome O. Fjeld launched his Houston personal injury law firm almost 20 years ago to help accident victims who have been injured because of someone else's carelessness, negligence, or wrong-doing. Prior to becoming a personal injury attorney, he served his country in the United States Navy where he was awarded the Navy Achievement Medal and Good Conduct Medal. Jerome was fortunate to work for prominent personal injury trial lawyer G. P. Hardy, III right out of law school. Jerome often describes Hardy as a "Texas personal injury legend and one of the best personal injury lawyers in Texas and the United States."
As a top-rated personal injury attorney in Houston, Mr. Fjeld pursues justice for his clients by providing them with customized service and representation that's tailored to their personal injury claim. He's obtained outstanding results for his clients. His goal is to provide his clients with the strongest possible chance for a successful outcome for their insurance claims. If you or a loved one has been injured in an auto accident or other accident that was someone else's fault, his personal injury legal team can help.
Our personal injury law firm is dedicated to pursuing top compensation for people who have suffered and have been injured through the fault of another. Suffering a serious injury is traumatic and can be life-changing. We put our experience and extensive knowledge of personal injury law to work on our clients' behalf. When you need a skilled personal injury lawyer or representation, contact Jerome O. Fjeld, PLLC. Our personal injury law firm has a law practice focused on personal injury cases. You can rely on our personal injury lawyers to get you the compensation you deserve.
Experienced & Skilled Negotiator
A vast majority of our personal injury cases settle without the need to go to trial or even filing an injury lawsuit. This is because the personal injury claims are negotiated with the insurance company, a settlement is achieved, and the insurance company pays money to resolve the claim prior to filing an accident lawsuit. Often, it is best to settle personal injury claims without filing a lawsuit or going to court because it saves time and money. Personal injury attorney Jerome Fjeld has negotiated on behalf of thousands of personal injury clients and has achieved millions in settlement agreements for personal injury, slip and fall, construction injury, and auto accident claims.
Before entering into settlement discussions, he and his personal injury law firm will take great care to determine what top compensation for the claim should be under the circumstances. In Texas, plaintiffs can seek damages for economic and non-economic damages. Therefore, compensation can be based on:
Current medical bills (i.e. surgeries, physical therapy, doctor visits, hospital stays, nursing care, etc…)
Future medical care costs (many accident victims require long-term or even life-long care as a result of the injuries they sustained)
Funeral expenses (associated with wrongful death suits)
Lost work wages
Future lost work wages (some accident victims suffer a disability and are never able to return to work)
Lost bonuses and pension
Pain and suffering (physical and mental anguish)
Damage to property
A Strong Advocate

Personal injury accident victims often find themselves at a vulnerable point in their lives. Not only are they faced with a legal fight they didn't seek out; they're often still struggling to recover from their injuries and pay medical bills. At this time, it's important that they have a strong advocate at their side, someone who has experience and knowledge of personal injury law in Texas. Accident attorney Jerome will do everything he can to explain the legal process in layman's terms during the free consultation and case evaluation so clients feel more secure about their personal injury or car accident case.
Personal injury clients can rely on Attorney Jerome and his accident team to provide sound legal advice about their claim and Texas statutes. Honesty and integrity are the hallmarks of the law firm. Each member of his legal team is committed to serving clients with their best work.
Customized Care

Attorney Jerome provides customized care for his personal injury clients. The downside of a large law firm is that all but a 'few regular clients' feel like they truly matter to the firm. Big law firms in big buildings, parking garages, and elevators that treat clients like numbers. They may feel anonymous. This is unfortunate because all personal injury clients deserve to feel heard, to know that their case matters as much to their personal injury attorney as it does to them. Large firms may witness thousands of cases pass through their doors and a big firm personal injury lawyer may never even meet you or even review your case.
Attorney Jerome has a desire to get to know his clients so that he can more effectively represent their interests at the negotiation table or in the courtroom. He believes that personal injury clients deserve personalized attention. He doesn't rush anyone out the door or brush off their questions. He takes time to address their concerns and educate them about aspects of Texas personal injury law that apply to their case.
In short, providing clients with adequate time and care is about respect. If a big firm attorney doesn't return your call or avoids you, do they respect the importance of your call? Your case? If your attorney doesn't update you about your case, they may not understand how important the matter is to you—and they should understand! Attorney Jerome respects his clients—respects what they have endured through the fault of another. He values the trust that clients place in himself and his team. That trust is never something to be taken lightly or taken for granted. When you hire the personal injury law firm of Jerome O. Fjeld, PLLC, you can expect the respect you deserve—not just in word but in deed.
Skilled Litigator

Attorney Jerome Fjeld excels in the courtroom and trial setting. He has tried lawsuits throughout Texas. If negotiations fail or the at-fault party and insurance company refuses to admit guilt, litigation becomes the obvious course of action. Attorney Fjeld will litigate your case aggressively before a judge and jury. He has a proven track record for success in the courtroom, having won millions in compensation for clients. In addition, he is a member of the Million Dollar Advocates Forum and the Multi-Million Dollar Advocates Forum. The Million Dollar Advocates Forum is one of the most prestigious groups of trial lawyers in the country. Membership is limited to attorneys who have won million and multi-million-dollar verdicts and settlements.
Practice Areas

Attorney Jerome generally takes personal injury cases that are related to:
Slip and Fall Accidents: Victims of slip and fall accidents may be eligible for damages if we can prove that a property owner (or the property manager / staff) failed to provide a safe environment for visitors, guests, or patrons. Examples of slip and fall accidents are tripping on carpeting that is unsecured or falling down after tripping on broken floor tiles.
Wrongful Death: The loss of a loved one is tragic. When this loss is attributed to the negligence or wrong-doing of another, family members like the surviving spouse, children, and parents can file a wrongful death suit to win compensation. No amount can replace a lost loved one, but compensation can alleviate financial stress that frequently accompanies these situations.
Car Accidents: Thousands of car accidents take place Texas highways and byways each year. Many of these accidents occur because of a driver makes a careless mistake. We hold errant drivers accountable for their mistakes. If you've been injured in a car accident caused by another driver's carelessness or recklessness, you have a right by law to seek fair compensation for your injuries.
Truck Accidents: Getting into a collision with a big rig can have fatal consequences. Sometimes these collisions lead to catastrophic injuries. If a truck driver has failed to operate their vehicle safely or drives drowsy, you may have a strong claim against them.
Motorcycle Injuries: Motorcyclists are 25 times more likely to be injured in a roadway collision than other motorists and their passengers. Without the protection of an airbag or steel frame, motorcycle riders are vulnerable to serious and even catastrophic injuries. If a driver made a mistake that led to your injuries, our Attorney Fjeld can help.
Bicycle Injuries: Bicyclists have the right to share Texas roads with motor vehicles. Some drivers may not exercise the caution they should when sharing the roads with other conveyances. If you've been involved in a collision while riding your bike, you may have a strong claim to win compensation for your injuries.
Dog Bites: Millions of Americans are bitten by dogs each year. If a dog owner failed to leash their dog or secure their aggressive dog with fencing, you may be eligible for compensation for your medical expenses and pain and suffering. Contact our firm to learn how we can help you pursue justice.
No Fees Unless We Successfully Resolve Your Case.

Personal Injury Attorney Fjeld has witnessed first hand what many accident victims go through after they've been injured. When they're unable to attend work for months, they may wind up in financial straits. As medical bills pile up, many accident victims worry that they won't be able to afford to have an attorney fight for their right to fair compensation. Seeing clients go through financial devastating is humbling. Attorney Fjeld decided years ago that he would not assess any legal fees unless he was able to successfully negotiate a settlement or win a compensation award at trial. You will not receive a bill, in short, unless he wins your case.
Prior to launching his firm nearly two decades ago, Mr. Fjeld served in the U.S. Navy where he earned the Navy Achievement Medal, Enlisted Surface Warfare Insignia, and the Good Conduct Medal. As a law student, he was awarded by the Association of Trial Lawyers of America as a Leesfield Scholar. He earned his Bachelor of Arts degree at the University of North Florida and his J.D. at the Florida Coastal School of Law. He is bar-certified to practice law in the state of Texas.
If you've been injured in an accident that was caused by someone else, let Attorney Fjeld and his associates examine your claim. You may be entitled to fair compensation.
Learn how we can assist you.