Our Construction Accident Lawyer Houston can help if you or a loved one has been injured in a construction site accident. Construction sites should be safe and compliant with OSHA standards for all construction crews but that isn't always the case when an injured worker suffers workplace injuries. Many times these requirements are not adequately met and accidents happen. Unfortunately, construction site accidents and workplace accidents are far too common, and that is why construction is classified among the most dangerous lines of work.
These accidents often result in severe injuries or even death. Our construction accident law firm has a construction accident lawyer in Houston, TX, ready to help you get the right compensation if you sustained personal injuries or lost a loved one in a construction accident.
Jerome O. Fjeld, PLLC is a construction accident lawyer Houston who has been helping construction accident victims, injured construction workers, and other personal injury victims for almost 20 years with great success. We are 5 star reviewed by Google. You are more than just a mere case number to our construction accident lawyer. Contact us today for a free consultation so we can provide you with the legal advice you need.
Why choose Jerome O. Fjeld, PLLC as your construction accident lawyer Houston?
Houston, TX, has several construction accident lawyers available for you. However, not every construction accident lawyer is the same nor will they all deliver gHouston, TX, has several construction accident lawyers available. However, not every construction accident lawyer Houston is the same nor will they all deliver the results you need. At Jerome O. Fjeld, PLLC, our law firm takes pride in being one of the best law firms in Houston when it comes to personal injury cases like your construction accident claim. We think you should choose us because: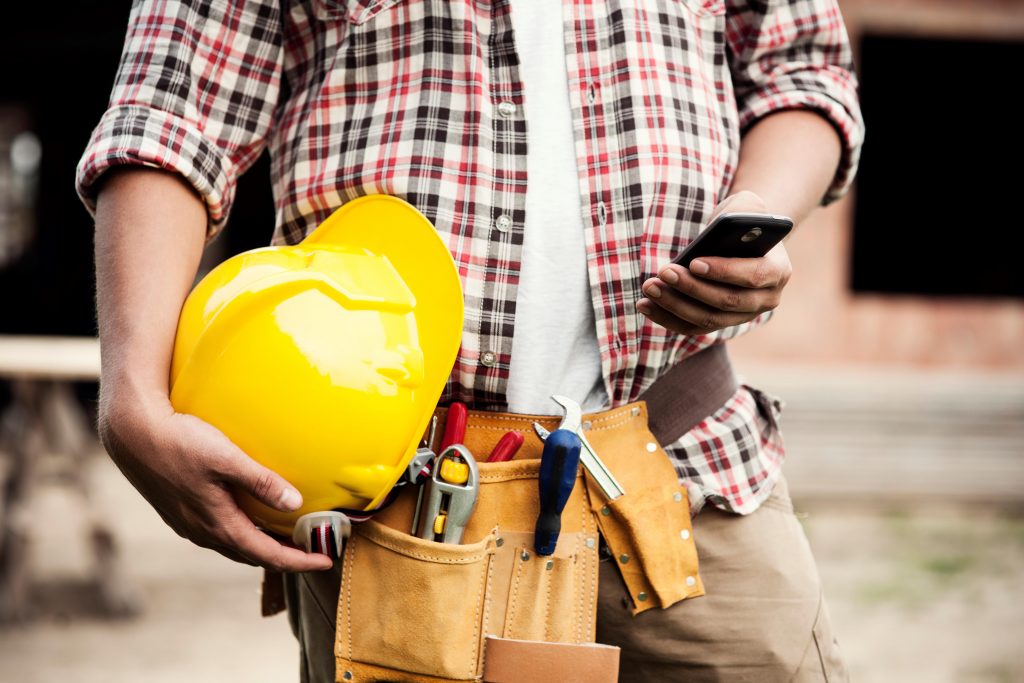 Experience- our construction accident lawyer Houston has 19 years of experience in construction accident cases
Complex legal process- construction accident claims can be complex
Aggressive approach- our personal injury lawyer uses an aggressive approach
Team of experts- we have access to a team of experts during the valuation of your claim and provide technical advice
Our trial lawyers have experience fighting the insurance companies
Client-centered services-
Free consultation- talk with our construction accident lawyer directly
Contingency basis – hire us and you pay no out of pocket fees
Contact us today for a free consultation and free case evaluation. We are prepared to get you top compensation for your on-the-job injury.
Construction Accident Statistics
Construction sites are dangerous, and here are the stats that prove it.
Bureau Of Labor Statistics
There are almost 200,000 construction accident injuries annually, according to the Bureau of Labor Statistics. The figure averages 500 injuries per day. Several of these construction accident cases require emergency room visits and hospitalization. Fatalities are quite high, with 47% of fatal work injuries due to these accidents.
Workers in their first year of employment are at high risk as they account for 60% of construction accident injuries. No wonder there is a need for Houston construction accident attorneys!
Occupational Safety And Health Administration Statistics
Annually, 1 in every 10 construction workers suffers construction site injuries, according to OSHA. The statistics show that construction accident deaths are high and account for 1 in 5 worker deaths annually in the private sector.
Leading causes of construction accident fatalities in the private sector are:
Falls
Workers struck by an object
Electrocution
Workers caught in something or between objects
These causes are called the 'Fatal Four' and are responsible for 58.6% of construction worker fatalities. If you or a co-worker has experienced a 'Fatal Four' incident, call a Houston construction accident lawyer for advice regarding a personal injury lawsuit.
Financial Implication Construction Site and job site accidents
The construction industry spends 71% more on workers' comp claims than all the goods-producing industries combined. This signals a significant safety problem in the construction industry, where we find the most dangerous jobs. An experienced construction accident attorney in Houston can help you establish negligence and pursue a personal injury claim against a third party or your employer.
Always make sure you report the construction accident as it qualifies you for workers' compensation benefits. About half of the injuries at the workplace go unreported.
Even though the above statistics are at the national level, Houston, TX, and the Texas construction industry are not any different. Let our law firm assist you in getting the money you deserve for your construction accident case.
Types Of Construction Accidents In Houston, TX
Construction sites have a wide variety of potential hazards, and the types of accidents are highly varied. Our construction accident lawyers in Houston, TX, handle the following common types of construction accidents:
Falls from a great height– roofing accidents, scaffolding accidents, ladder accidents, and other falls from heights can be tragic and potentially fatal, much more so when there is no fall protection.
Slip and fall accidents– wet floors, electrical cords, objects on the floor, and other hazards can result in slips and falls.
Fires and explosions– gas leaks, fires, and explosions are often sudden and deadly and can result in many different kinds of injuries.
Machinery accidents– heavy machines used in construction can cause accidents when they malfunction or their operator is negligent.
Crane or hoist accidents– inadequate training, operator errors, or malfunction can result in serious construction accidents.
Forklift accidents– forklifts can be dangerous when operated without proper training or attentiveness.
Welding and ironwork accidents– poor maintenance, inadequate adherence to safety protocols, and other factors can put welders and ironworkers at risk of construction accidents.
Accidents with falling objects– workers can be injured if measures are not taken to prevent tools, debris, or other objects from falling
Ladder accidents– falling from a ladder can result in life-threatening injuries.
Trench accidents– the collapse of a trench or an accident within a trench is devastating as injured workers might be trapped inside.
Building collapse– anything that impairs the structural integrity of a building might result in its collapse and injury to construction workers.
Elevator shaft accidents– workers might fall down the elevator shaft if the necessary safety measures are not in place.
Electrical accidents– electrical equipment, wiring, overhead electrical wires, and lightning can result in the electrocution of construction workers.
Vehicle accidents– workers can get struck by motor vehicles on the site.
Caught-between accidents– a worker's limb or their entire body may be caught in between equipment or debris.
Dangerous chemicals– breathing dangerous chemicals or toxins can cause severe respiratory injuries.
Our experienced construction accident lawyer in Houston, TX, can help you get back on your feet no matter the type of accident. We can help you get temporary income benefits or supplemental income benefits, among many others.
Common Construction Accident Injuries
The types of sustained personal injuries in construction accidents vary. Commonly reported construction accident injuries in Houston, TX, include:
Broken bones– fractures of the bones in the legs and arms are common and often require extensive surgery.
Amputations– construction accidents can result in the amputation of fingers, toes, or even an entire limb.
Burns– fires, explosions, and electrocution result in burns that can be potentially life-threatening and very costly to treat besides being accompanied by serious lasting effects.
Traumatic brain injuries (TBI)– can result from falls or falling objects and may result in physical, cognitive, and behavioral challenges.
Head injuries– workers may also sustain eye injury or vision loss, ear injury or hearing loss, scalp lacerations, fracture of the skull, and injuries on the face.
Spinal cord injuries– these may cause complete or incomplete paralysis depending on the severity and the level of injury of the spine.
Neck and back injuries– strains, sprains, and disc injury can result in chronic pain and physical limitation requiring surgery or costly rehabilitation.
Shoulder, knee, or ankle injuries– construction accidents can result in sprains and overuse damage involving major joints.
Exposure to toxic chemicals– exposure to dangerous materials may cause skin damage or injury of the airway and lungs of the worker
Emotional trauma– many of the construction accidents are horrific and often result in injuries that cause emotional pain and suffering and Post-Traumatic Stress Disorder.
Wrongful death– serious accidents can be severe enough to result in death
You Need A Comprehensive Initial Free Case Review Of Your Construction Accident Claim By A Houston Construction Accident Lawyer
A free case review of your construction accident claim by a construction accident attorney can help protect your legal right to full compensation. Have our construction accident attorney review your claim today.
What To Do After A Construction Accident
When a construction accident happens, you should remain calm to prevent further injuries, ensure optimal health recovery, and qualify for full compensation. The law firm of Jerome O. Fjeld, PLLC recommends that you take the following steps:
Get to safety- to prevent further injuries
Call 911- request for EMS
Report the construction accident to your employer or health administration
Make the necessary documentation- make a note of the sequence of events leading to accident and action taken
Seek medical attention- address any injuries and get medical records
Contact our experienced construction accident lawyer to represent you
Texas Laws Applicable To Construction Accidents
You deserve to pursue compensation if you suffer serious injuries or lose a loved one in an accident at a construction site. However, not all construction accident cases are the same. Several laws can apply to a construction accident claim. Here are the laws that apply to these cases in Houston, TX.
Texas Workers Compensation Act
Some employers carry workers' comp insurance or another occupational safety insurance plan. The workers' comp laws are found in the Texas Workers Compensation Act. This insurance covers injuries sustained by workers on construction sites and other workplaces.
You would qualify for workers' comp if you sustained construction injuries while working. The advantage of workers' compensation insurance is that you don't have to prove that there was negligence when pursuing a workers' compensation claim. Qualification is automatic as long as you were injured at the workplace. All you have to do is fill out and submit DWC form 041.
On the downside, this "insurance coverage" granted to employees also protects employers from liability in case of a construction accident and workplace injury lawsuits. You cannot sue your employer for construction accident injuries when they have workers comp. However, you may sue a third party if they were the cause of the injury.
Non-Subscriber Laws For Work Injuries
Employers may choose not to have workers' compensation coverage for their workers and employees. Such employers are referred to as non-subscribers. In case of construction accidents, non-subscriber laws of Texas apply.
If you have such an employer and get injured or lose a loved one in a construction accident, you will need to pursue a claim. You must prove that there was fault on the part of the employer that resulted in the construction accident.
But, how do you know if your employer is a non-subscriber?
Your Houston construction accident lawyer can investigate your case and establish whether your employer is a non-subscriber. We will also determine the best approach to your construction accident claim to ensure you get fully compensated by the responsible parties in Houston, TX.
An advantage of Non-Subscriber laws is that you can sue your employer and stand a better chance of getting more compensation from construction companies in Houston, TX. However, this needs an aggressive personal injury attorney who will fight the insurance companies and the responsible party and stop at nothing until you win. And that is our commitment at Jerome O. Fjeld, PLLC.
Third-Party Claims
What if I was injured at the construction site by a third party and not my employer?
Besides your employer, there might be a third party who contributed to the construction accident resulting in your injuries. There is a provision that allows you to seek compensation for your damages from a third party. In this case, you can make a third-party claim and get compensation on top of the compensation provided by your employer.
Third parties that can be held responsible include:
Property owners
General contractors
Subcontractors
Architects of the buildings on the site
Equipment manufacturers
Utility companies
Duties Owed To Workers By A Third Party At The Construction Site Or Job Site
Once you retain our injury attorney, we will investigate all parties to determine which ones are liable for your construction accident. The above-mentioned third parties are just examples and can include several other entities. Equipment manufacturers not only make heavy construction equipment but can also make other defective equipment including protective gear such as safety harnesses and hard hats. Or you may have a claim against whoever manufactures the building materials in Houston, TX. Our lawyers can prove the following requirements for a third-party claim to hold:
That the party accused owed you a duty of care
That the party violated this duty by being negligent
That the violation of that particular duty resulted in the accident that caused your serious injury
Our workplace accident lawyers will do everything possible to ensure you get the necessary financial recovery to help you cope with your construction-related injuries and the medical care you need.
Damages Available In Construction Accident Claims
Construction site accident claims can be different than other personal injury claims. Here are the damages available to you if you are injured in a construction site accident:
Medical bills- current and estimated future medical bills and medical expenses
Lost wages- current past lost wages and estimated future expenses
Pain and suffering
Partial or full disability
Fatal accidents resulting in wrongful death
Punitive damages
A construction accident attorney in Houston, Texas, can help expedite the process by ensuring you win fast. Let us get you top compensation for accidents involving serious injuries, brain injuries, and fractures, or if your family or loved one was injured in a construction site accident or suffered wrongful death due to the negligence of a vendor, general contractor, subcontractor, another construction company, or other contractor or worker.
Call Us Today
Give us a call today and let our personal injury attorney discuss your legal options during the free consultation; we treasure our attorney-client relationship and will always stand by your side. You don't have to bear the burden of construction accident injuries due to lack of safety equipment alone, so let us help you in your time of need. Contact us so our law firm can assist you with your construction accident or job site injury claim.
We have handled cases against many construction companies and have the necessary experience to win your case as well. Our personal injury law firm was founded in Houston, Texas, and our Houston construction accident lawyers have offices in Austin and Victoria and have helped injury victims who have suffered serious injuries throughout Texas and the United States get the compensation they deserve.