Houston is surrounded by water and we hope you won't need a Houston Boat Accident lawyer, but if you have been injured in a boat accident call our Houston personal injury law firm to discuss your legal options. If you have been injured on a tour boat, duck boat, or another boat on the bayou, ship channel, Clear Lake or Galveston area we understand the complications of a boat accident and our personal injury lawyers can help.
Texas is known as a state with only one natural lake but Texas has many man-made lakes and 600 miles of shoreline along the gulf coast there is no shortage of water sports and fishing and boating activities. Victims of boating accidents have legal rights and if you are injured in a boating accident call our Houston personal injury law firm for a free consultation.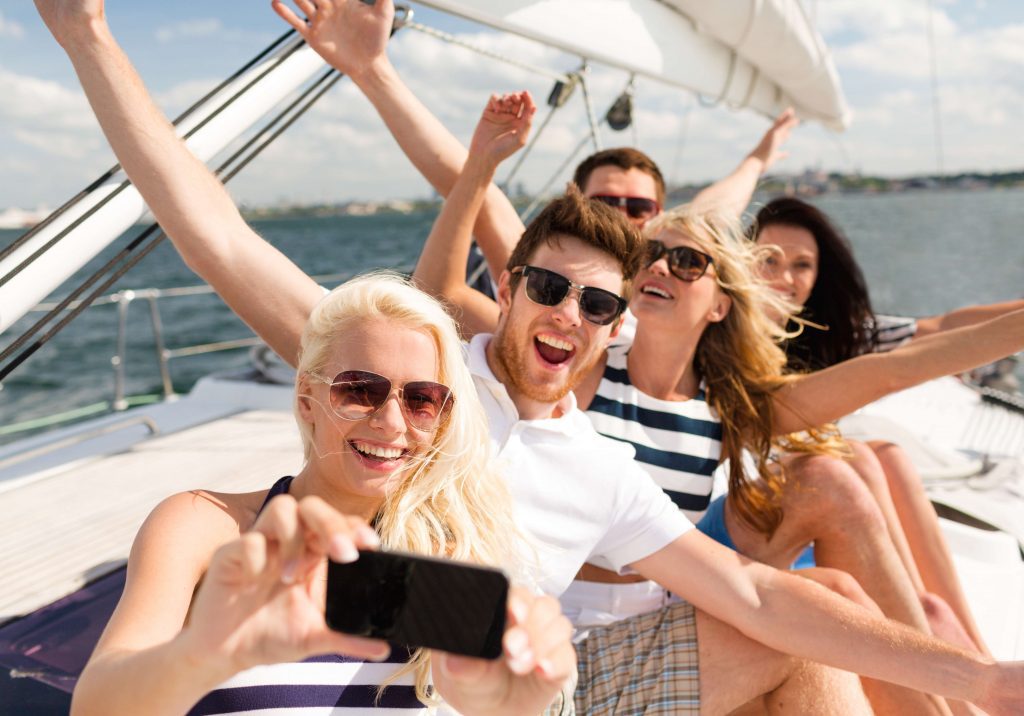 Why Hire a Houston Boat Accident Lawyer?
Although you may believe that you deserve compensation for getting injured by someone else's negligence it is not as simple as it seems. Our boating accident attorneys can help you investigate coverage and get you the compensation you deserve.
Call our personal injury law firm for a free consultation and free case evaluation. We have helped injury victims across the United States and we have offices in Houston, Austin, and Victoria. Our experienced personal injury lawyers can assist you and work on a contingency fee basis so there is no upfront cost to you. These are some of the reasons to hire a personal injury firm in Houston, Texas for your boat accident claim:
Complex laws- state, federal, and international laws may be applicable for your case, which makes it complex for anyone without legal expertise
Insurance company tactics- insurance companies are businesses and therefore are determined to ensure they pay out the least compensation possible
Shifting of blame- the legal defense team may try to shift blame to you, which minimizes or even invalidates your compensation
Time- while you are struggling with recovering, your time to pursue a claim may be running out, and therefore boat accident lawyers can help pursue it on your behalf
Long and daunting legal process- sometimes the boat accident case can drag on for long and become draining until you give up if you don't have the right approach
Therefore, you stand a better chance when you enlist the services of a boat accident attorney in Houston. At Jerome O. Fjeld, PLLC, we have a boat accident lawyer who has 19 years of experience dealing with personal injury and boating accident cases ready to help you win. Call us today through our toll-free number for a free consultation.
Boat Accident Statistics in Texas
Texas boasts of having more square miles of inland water bodies than all the other states. Therefore, it's no surprise that the number of registered boats is around 600,000, which is the sixth-highest in the country. South East Texas residents can enjoy boating in the Gulf of Mexico or on the several lakes and rivers open to the public.
Texas Parks and Wildlife Department Statistics
Consequently, boat accidents have been quite common. According to the Texas Parks and Wildlife Department, there were between 156 to 266 boat accidents per year in Texas between 1997 and 2013. That is averagely over one boat accident every two days. In terms of injuries, 22 to 69 of the accidents were fatal per year. Many of the other accidents resulted in serious injuries.
Negligence has been shown to be the highest contributor to the occurrence of these accidents. A mind-blowing 85% of the fatal boat accident victims who drowned were not wearing a life jacket. Alcoholism resulted in 5% of all boat accidents in Texas.
United States Coast Guard Statistics
Recreational boating statistics from US Coast Guard show that 79% of the fatal boat accident victims drowned, with 86% of these victims not having life jackets. It reinforces how observing water safety guidelines like life jackets can change the outcome of accidents.
Nationally, negligence still remains the leading cause of boat accidents. Alcohol use resulted in 23% of the boat accidents. Operators who had not received boat safety instructions training were responsible for 70% of the boat accidents. It is quite sad that only 20% of operators involved in accidents had nationally approved boat safety education certificates.
Therefore, you don't have to shoulder the burden of boat accident injuries alone, as most of these accidents are due to negligence. We can help you prove that the boat operator or any other party was negligent.
2019 and 2020 Fatalities
In 2019, there were 36 fatalities due to boat accidents in Texas. The figure went up by 45% in 2020 when the lockdown during the Coronavirus pandemic forced people to turn to recreational water activities compared to a similar period in 2019. Injuries went up by 68% in the same period.
At our Houston personal injury law firm, we know all about boat accidents and what they can do to your life. Our boat accident lawyer will therefore ensure you get every coin of the money you deserve.
Common Types of Boat Accidents
The type of boat accident determines who is at fault. Establishing the type allows Houston boat accident lawyers to know who to hold responsible for your injuries. According to the cases handled by our boat accident lawyer in Houston and statistics by the US Coast Guard, the following are the commonest types of boat accidents:
Collision with an object
Collision with other vessels
Sinking, flooding, or grounding
Someone falling overboard
Capsizing
Mishaps with someone riding a towable object
Fire or explosion
Collision with floating objects
Water skiing accident
Collision with swimmers
Kayak accident
Jet ski accident
Boat accidents commonly involve vessels under 21 feet in length. These accidents mostly involve the following boat types:
Open motorboats
Personal watercrafts
Cabin water boats
Kayaks
No matter the type of boat accident or vessel involved, our personal injury attorney will aggressively pursue the claim for you to ensure you get compensated adequately and in time. You didn't choose to get injured and therefore deserve prompt recovery.
Causes of Boat Accidents
Negligence is the commonest factor when it comes to boat accidents. But how exactly does it cause boat accidents? Are there any other factors that come into play besides negligence?
Here are the commonest causes of boat accidents near Houston.
Lack of Adequate Training
Boat operators are required to meet certain standards in terms of boat safety training. However, there are many operators who haven't attained the proper boat safety training or certification. Consequently, they cause the highest number of boat accidents. We can help you bring the irresponsible operator to justice.
Reckless Operation
In other cases, the operator may know the safety rules and regulations but fail to observe them. Some maneuvers by reckless operators can cause collisions with fixed objects, floating objects, and other vessels.
When this happens, our law firm will help you get the necessary evidence, including witness testimonies, to hold the operator responsible for your injuries or the death of your loved one.
High Speeds
Speeding in a boat is one of the most thrilling experiences. However, it also predisposes you to getting into a boat accident. Operators going at too high a speed or hitting large waves at excess speed can result in capsizing, flooding, grounding, people falling overboard, or many other boat accident types.
Drunk Boating
Operating a boat while under the influence of alcohol or drugs of abuse is also a common cause of boat accidents. The operator's judgment will be impaired, and their ability to take evasive action in case of hazards is greatly reduced. A boat accident, therefore, becomes inevitable.
Weather Negligence
Some boat operators may opt to navigate the boat despite warnings of bad weather. If heavy rain or a storm occurs, the chances of a boat accident happening are very high. Such operators should pay for the injuries they cause to the passengers who get injured in the accident.
Lack of Proper Safety Equipment
State, federal, and international water safety laws require that every boat has adequate safety equipment while being operated. Sometimes, boat owners and operators may not meet these requirements. As a result, the outcome is worse if a boat accident occurs; for instance, drowning when life jackets onboard are not enough.
Poor Lighting
When the lighting on boats, buildings, and other objects is poor, visibility is reduced, and therefore the likelihood of an accident increases.
Overcrowding of Vessels
It is often more fun to have many boats in the same area. However, overcrowding can be dangerous as it makes collisions more likely, and in case of an accident, more vessels will get involved.
Overloading the Boat
Carrying passengers beyond the capacity of the vessel is risky. A boat operator focused on making more profit by overloading the passengers should be held accountable.
What to Do After a Boat Accident near Houston
The uniqueness of boat accidents lies in the possibility of fatal outcomes in case the right measures are not taken when the accident occurs. When a boat accident happens, you are likely to panic, and therefore having prior knowledge of what to do can come in handy. Here are the steps to follow:
Ensure your safety and that of others aboard
Call 911 and request for EMS
Take photographs of the scene, injuries, and any damages if you have the ability
Collect the contact information of the operator, including name, address, boat number, and other details
Get the contacts of any witnesses who will help support your version of events
See a doctor even if your injuries seemed minor
Collect a report from relevant law enforcement officers
Consider hiring the services of experienced Houston boat accident lawyers like Jerome O. Fjeld
Following the above steps not only prioritizes your health and safety but also ensures your boat accident claim stands a better chance of winning. We can assist you in pursuing a boat accident lawsuit for personal injuries or property damage. Our boat accident attorney prepares every case to go to trial, and therefore you are more likely to get a fair settlement or win when it proceeds to trial.
Texas Laws on Boating
As mentioned earlier, several different laws come into play regarding boats and boat accidents. Our boat accident lawyer in Houston can help you take advantage of the applicable laws for maximum compensation in case of a boat accident.
Enforcement
In Texas, boat laws are enforced by game wardens. These officers are mandated to conduct search and rescue, enforce laws and ensure water safety. Game wardens are under the Texas Parks and Wildlife department and work in coordination with US Coast Guard national standards.
Texas Water Safety Act
Rules and regulations that apply to water safety in Texas are enshrined in the Texas Water Safety Act. It is contained in chapter 31 of the Parks and Wildlife code.
The act forms the basis for almost all boat accident cases. Our legal team has a good understanding of this act and how it applies to boat accident claims. When you opt for our services, we will work with you to explore how the evidence available shows the boat did not meet this act's requirements. Our boat accident lawyer can then build a strong case.
Reporting of Boat Accidents
Section 31.105 of the Parks and Wildlife Code requires operators of vessels involved in boat accidents to report the accident and casualties to the relevant local law enforcement agency within 30 days if it results in:
Death or a missing person
Injuries requiring treatment that is beyond first aid
Property damage over $2,000
However, some operators may fail to report the boat accident. That is why you need to report it in case you are involved in the accident.
Stop and Render Aid
In section 31.104 of the same code requires an operator or any vessel in the boat accident to stop and offer any assistance necessary. The only exemption is when it endangers their own vessel or the safety of their passengers.
When an operator fails to comply and the accident results in serious personal injury or death, they will be charged with a felony. In case no serious personal injury or death occurs, the operator is charged with a Parks and Wildlife Code misdemeanor.
Many boating accidents are caused by reckless behavior caused by impaired boaters. Operating a boat or vessel while impaired is a crime in Texas and can cause serious injuries.
Damages Available in Boat Accident Claims
When you prove your injuries from the boat accident are due to someone else's negligence, you qualify for the following damages:
Medical expenses to date
The estimated cost of future medical expenses
Rehabilitation and therapy
Lost wages
Estimated future lost wages
Pain and suffering
Partial or full disability
We often work together with other experts to determine as accurately as possible the worth of your accident claim based on your damages. Our goal is to ensure you get the full compensation for all the personal injuries sustained from the boat accident.
Call the accident attorneys at Jerome O. Fjeld, PLLC Today
You have gone through a great deal of pain and suffering and incurred high costs due to a boat accident, and therefore it is only fair that you get compensated. Our Houston boat accident lawyer is on standby to help you get compensated adequately. Call us now for a free consultation and learn about your rights and legal options. Our personal injury law firm has a principal office in Houston, TX with two other offices located in Austin and Victoria. We are here to help you will your boat accident, car accident, slip and fall or any injury caused by the carelessness of another person!