Most people hope they never need a dog bite attorney or an animal attack attorney in Houston, TX but a dog bite is not the only injury you can suffer. There are other animals that can cause a personal injury. The average cost per claim of animal attacks nationally has risen 134 percent from 2003 to 2019, due to increased medical costs as well as the size of settlements, judgments, and jury awards.. When animal or dog bite victims seek compensation we can help as we recently won an award from a jury for over one million on a dog attack case.
Dog bites and animal attacks are scary. Exotic pet ownership is on the rise. Generally, there is a rise in exotic pets such as exotic cats, hybrid dogs, snakes, birds, monkeys, and even more. Exotic pets are known for being able to be trained and tamed but impossible to fully domesticate. The good news is that while these pets can attack like a dangerous dog, they are typically expensive and the pet owner typically has insurance coverage for injuries caused so you can seek compensation.
This makes it more important than ever before to find a top animal attack attorney to make sure that you don't have to foot the bill at the expense of others. You must ensure that you stay protected, even after the animal attack. Whether you know who the animal belonged to or not, animal attack injuries are serious and could have lasting repercussions, even if it might not seem like it.
Of course, you could find a dog bite lawyer willing to take your animal attack case, but are they able to deliver in the complex world of animal attacks and dog bites? Our Houston dog bite lawyer also represents injured victims of exotic animal bites and animal attacks. If you or a loved one has been injured contact us immediately for a free case evaluation from our Houston Dog Bite Lawyer and our top animal attack attorney.
As an experienced personal injury attorney in Houston Texas, our law firm's practice areas only focus on holding fighting insurance companies and holding irresponsible pet owners and dog owners responsible for the injuries they cause victims of careless irresponsible conduct and getting you the compensation that you deserve.
Texas Law for Animals that attack people
For example, unlike some states in the United States, Texas law generally follows Texas dog bite law and does not have an animal attack statute in place. Even without the statute being existent, you are still open to various ways to hold the dog owner's or animal owner's insurance responsible for the actions of their pet.
This is done by filing on one of the three types of animal attack lawsuits below.
· Intentional harm is caused by an animal.
If an animal owner willfully allows their animal to attack, this could be classified as intentional harm. While it's something we hope doesn't happen, it has proven that there are times when it does and the pet owner is proven to be just as guilty as the animal that attacked.
· Liability
This is made possible by one thing Texas is known for when it comes to animal attacks, "the one-bite rule." If a dog or other animal has previously attacked someone or showed signs of aggression where it could have led to such a situation, the pet owner could have already known beforehand that their pet could be dangerous to others.
· Negligence of Dog owners and other Pet owners.
If there is a leash law where your animal attack occurred, this could help you prove that the animal caretaker or animal owner is liable for your damages. The reason for this is it helps prove negligence on their part when it comes to always keeping their animal under control.
It is the sole responsibility of the animal's owner to use ordinary care that ensures their animal is under control while ensuring the overall safety of others. This also includes keeping them from escaping your backyard. If you can prove the owner failed to do so, you can file on the grounds of negligence that led to the animal attack you experienced.
Will a dog bite attorney take my animal attack case?
While animal attacks and dog bites are a part of personal injury law, it is a narrow type of law that requires an in-depth understanding of dog bite laws as well as other animal attack laws. We have all heard of a dangerous dog but what about a dangerous cat or other pet. The injures can be the same with the victim incurring lost wages, medical bills, and the trauma of pain and suffering. It is always best to go with a top animal attack attorney or dog bite attorney that proves themselves each time they walk into the courtroom or office.
To reach this level as an animal attack attorney, it requires dedication to studying animal attack laws, staying abreast of the latest animal attack lawsuits across the country, and the commitment to remain adaptive amidst all sorts of changes, including regulatory changes. It's a full-time job in itself, so make sure it's one the lawyer you choose for your case has continued to fulfill during their professional life.
Of course, the only way to do this is a general search of the lawyer or law firm that is being considered by you and openly asking them how many animal attack lawsuits they have been involved with. Also, get a feel for why they even practice this type of law as it could tell you about their level of passion.
Are they truly committed to being a trendsetting lawyer?
To prove your worth as an animal attack attorney, you have to show that you're a true gamechanger not only when it comes to winning cases of those you serve, but as a professional. It takes a little different approach than the days that many lawyers would rate their importance based on the dollars and cents they have won during their career as a personal injury lawyer.
This means doing things such as, but not to ever be limited to:
Being an integral part of the local business scene by helping other businesses as well as joining up with the local chamber (such as the ).
Maintaining membership in the country's leading trial lawyer associations such as the American Association for Justice (an organization on a mission to promote a fair/effective justice system) and the Million Dollar Advocate Forum (strictly for lawyers who have won over 1 million verdict or settlement for their clients) where they can mastermind with other lawyers to refine their injury skills.
Participating in and local causes.
What do their results say about their abilities and their team?
When it comes to an animal attack lawsuit, you don't want to be found in the hands of a lawyer that can't back up what they claim to be capable of providing. Specifically, either a settlement before the case makes it through the judicial process or a winning verdict if the case makes it to trial.
Reputable personal injury lawyers know the power of the data that lies within their wins and will embrace it. This means that they should have some of their successes featured on their website or are willing to share past results in an animal attack and dog bite cases they have handled for their clients. It is a competitive landscape as an attorney, and this is what helps one distinguish themselves.
Now that the technicalities are out of the way, let's look at one of my favorite stories that I share with current and potential clients. My client backed off from a pit bull at a repair shop out of fear as it lunged at her (but not breaking the dog's chain). Behind her was a car lift that she tripped on leading to a fall that broke both of her wrists.
In the end, it was found that the shop was trivial when it came to how the matter was dealt with which helped the jury decide in favor of my client. The proof is in the results, as the court handed out a judgment for my client to be paid $1.975M.
"When it came to this animal attack-related lawsuit, it's the value of providing my client with fair compensation for a situation that changed their life entirely that I keep at top of mind. This is the type of success that we aim for every time."
-Jerome O. Fjeld, PLLC
Bottom line is, if the animal attack law firm that you're considering doesn't provide you with results that serve as living proof of their capabilities, keep looking as there's always another one out there who will. In most cases, able to have better odds than a lawyer who doesn't prove their skills when asked.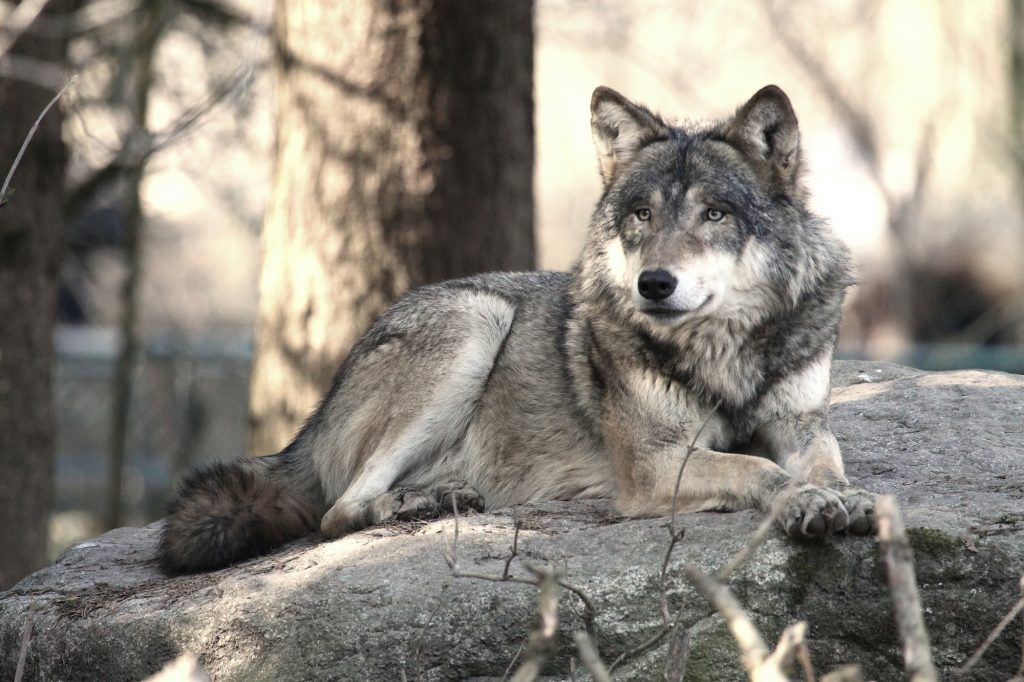 What is being said about them by their clients on social media?
Thanks to the acceptance the world has come to provide for the internet, social media makes it easier than ever to get the opinions on others whether you're considering a lawyer even a restraint. Before you hire an attorney that claims to specialize in animal attack lawsuits, embrace the previous experiences of others who have found their law firm. Just ask yourself one thing…
Do they provide exceptional client care based on lawyer reviews, or do they lack when providing clients with legal services? This step alone can save you a lot of hassle in the long run. Popular places to find reviews on law firms include Avvo, Google, Facebook, LinkedIn, and Yelp.
Will a Dog bite attorney make you pay to take your animal attack case?
It's no secret that lawyers are competitive, and what better way to embrace this trait than to put their earnings from a case completely on the line? No retainer fee necessary or other expenses that need to be covered until they reach a settlement for their client or lead them to a courtroom victory.
When it comes to animal attacks (dog bites included), law firms know they must be the most competitive when a client is considering them for hire. That's where a contingency agreement comes with the strongest punch of them all. You hire the law firm, and they foot the bill to see the case through to trial if necessary, with most cases only reaching the settlement stage.
Do they provide you with a free animal attack legal consultation?
Sure, there are attorneys out there that will charge you upfront for the initial consultation, but when it comes to personal injury law, it has become commonplace not to do so. All of my clients get a free initial consultation so we can get a chance to meet each other and discuss specifics of the case to see what the best plan of action would be based on your animal attack as well as what you want to accomplish.
I've been assisting dog bite victims with dog attacks get maximum compensation for almost two decades. I always offer free consultations for animal attack victims and dog bite victims so it costs you nothing? That's right folks, if they aren't willing to book a consultation on the house to kick things off, they should be. And you shouldn't have to fork a bunch of dough over for them to decide if it's a good fit for them. You've got enough to deal with as it is.
The personal injury law firm of Jerome O. Fjeld, PLLC has served injury victims in Texas for nearly two decades. Our firm's primary office is in Houston, TX with offices in Austin and Victoria. Our firm's focus is personal injury and we help victims when someone is injured by the negligence or carelessness of another in the following types of cases.
If you or a loved one have been a victime of an animal attack in Houston, reach out to my legal team today, and let's help you seek the compensation you deserve. Contact us for a free consultation immediately. During the free consultation and free case evaluation will review your case and assist you on the road to recovering financially. You can do so by picking up the phone and ringing us at (713) 572-6446.
All rights reserved