After many different types of accidents, injury victims will often file an insurance claim to recover compensation for a range of costs such as lost wages stemming from the injuries, as well as medical bills and a multitude of other costs and losses, known in personal injury law as "damages." Going through the claims process is simple enough, but for injured victims to get the money they deserve, they will need to do a lot of work and put a lot of pressure on the insurance company. When claimants work to get the money they deserve, the claims process suddenly becomes more complicated.
Insurance companies have a financial interest in settling claims as quickly and cheaply as possible. When working with a victim who is not being represented by personal injury attorneys, an adjuster will often resort to aggressive methods to achieve this goal.
Instead of trying to manage your recovery at the same time as going through the time-consuming and stressful claims process, contact our Austin, TX law firm as soon as possible to request a free consultation with an experienced personal injury attorney to learn more about how we can help you get the money you deserve.
Contact Us Now For a Free Consultation With a Personal Injury Lawyer
Working with Austin personal injury lawyers like the team at the law firm of Jerome O. Fjeld is one of the best ways to successfully navigate a personal injury claim without taking on the stresses and anxieties that come with such a complicated legal process by yourself.
Read more below to get a better sense of some of the high-level aspects of personal injury cases, and contact our law firm as soon as possible to request a free consultation about your personal injury case. During your consultation, you will have the opportunity to discuss the specifics of your Austin personal injury, such as the type of accident and the cause, as well as the injuries you have suffered and the ways they have impacted your ability to live a full life.
Once the personal injury lawyer has a clear understanding of the situation, they will be able to provide you with specific legal advice and guidance about what you can expect from our legal services as we fight to recover monetary compensation on your behalf.
Common Types of Personal Injury Cases in Austin, TX
The following are just a few of the many different incidents that could lead to an injury claim in Austin, TX. Whether or not you see your own Austin accident below, simply contact our law firm to discuss your situation with an experienced professional.
Car Accidents
Being involved in any type of vehicle accident can cause major disruption to a victim's life. In cases such as drunk driving or speeding accidents, a car accident victim should have the ability to seek compensation for all of their damages from the at-fault driver's insurance company.
Filing a claim with a personal car accident insurance policy can be surprisingly frustrating as the adjuster works to downplay the injuries and deny liability for specific damages, but your injury attorney has a proven track record of high client satisfaction and winning the money that their injured clients deserve, so you will be able to stay confident and focused on your recovery.
Motorcycle Crashes
Motorcycle accidents tend to cause greater injuries than other types of motor vehicle accidents because a motorcycle does not provide any structural protection like seatbelts or airbags, instead of leaving the rider to rely on the protection they wear like a motorcycle helmet or neck protector.
In addition to the lack of structural protection, a motorcycle only has two points of contact as opposed to four in a motor vehicle, meaning that the rider is nearly always thrown from the vehicle after the first contact, leading to a second impact as they strike the ground and increasing the possibility of further injuries like back injuries, internal bleeding, and concussions.
Trucking Accidents
18-wheelers and semi-trucks are massive vehicles common on nearly all roadways across the country, and commercial truckers are held to high standards under their Commercial Drivers' Licenses (CDL) to ensure that they are safe and reliable as they operate these enormous pieces of machinery. While most truckers are highly responsible, there are countless reasons that a trucker may lose control of their vehicle and cause truck accidents.
In a collision between a passenger vehicle and tractor-trailer, the enormous size difference can lead to significant injuries to everyone in the smaller vehicle, and each of these personal injury victims may then be entitled to compensation from the trucker's commercial insurance company if the truck driver is at-fault for the crash.
While commercial insurance policies typically have policy limits above $1 million, this does not necessarily mean that a victim will get the money they deserve without a fight through their personal injury claim.
Premises Liability
Premises liability cases stem from the expectation that a property owner or manager has a legal obligation to provide a safe and hazard-free environment for those legally invited or allowed onto the property. In the case of a shopping plaza, this means that elevators and escalators are properly maintained, floors are kept dry, carpets and flooring are in working condition, proper lighting is provided, and more.
Our personal injury clients who have suffered injuries on other peoples' properties are supported by our law firm throughout their personal injury case as we fight to recover compensation for a wide range of damages, well beyond their medical expenses, whether through an out-of-court settlement negotiation or an Austin personal injury lawsuit.
Product Liability Cases
When consumers purchase a new product, they have every legal right to expect that the product is free from marketing, design, or manufacturing defects. If a product fails to function as expected and leads to an injury, whether due to misleading advertising, a failure to provide adequate instructions, or due to a manufacturing or design flaw, the victim may have a right to seek compensation through personal injury claims filed either directly against the liable party or a representative insurance company.
You Don't Need To Take On Major Corporations Alone.
Personal injury lawsuits against major corporations can be intimidating, but partnering with an experienced personal injury law professional will help you understand your situation and build a strong case while you can maintain your focus on getting medical care and recovering from your injuries.
Workplace Injuries
Most often, workplace injuries are covered under workers' compensation insurance, which means that these injuries lie outside of personal injury law and, in fact, protects an employer from a personal injury lawsuit filed by a covered employee.
Workers' Compensation in Texas
This type of "no-fault" insurance pays benefits to an injured worker regardless of fault, and in doing so, protects employers from being held personally liable for the resulting losses and costs.
Since a workers' comp claim does not rely on proving fault, these injury claims are typically less contentious than other Austin personal injury cases, but this does not mean that you are guaranteed to recover all compensation you truly deserve under the policy.
Working with a personal injury lawyer is one of the best ways to ensure that you address each individual loss and impact to ensure that you are collecting the maximum benefits for your injury.
Catastrophic Injuries
Determining whether or not catastrophic injuries are present in personal injury cases can be complicated, but your Austin personal injury lawyers have years of experience identifying and quantifying the extent of their Austin clients' injuries.
A catastrophic injury has a lifelong and widespread impact on a victim and their loved ones, meaning that there are many long-term projections of things like ongoing medical care and losses to earnings that must be accounted for before reaching a settlement agreement.
Our Austin personal injury attorneys will present the facts about your injuries and medical expenses as we work towards getting you a fair settlement for these complex and painful injuries.
Wrongful Death
An Austin, TX wrongful death is a case that is considered a tort violation that ultimately results in a fatality. While these cases are administratively similar to any other tort case, our personal injury attorneys understand how difficult this time in the surviving loved ones' lives are, which is why we focus on keeping your legal anxieties and stresses low as we fight to recover a range of damages including things like long-term loss of financial support and the emotional impact of the loss of support and companionship.
Having proven legal representation during this difficult time is important, and we will be able to help you with issues relating to your estate planning, in addition to the many other factors that must be considered in a wrongful death case.
Medical Malpractice
Medical providers are held to a standard of care that expects them to provide prudent and accepted care designed to achieve a successful health outcome. While health outcomes are not guaranteed under medical malpractice laws, the expectation that a medical professional will use their best judgment and adhere to accepted practices while treating a patient are legally required. A failure to do so may result in a malpractice lawsuit against the insurance companies representing the individual practitioner, or perhaps against the medical organization as a whole.
Medical malpractice comes in many forms, including things like surgical errors, improper treatments, failure to diagnose, misdiagnoses, prescription errors, and more.
If you believe that you or a loved one has suffered harm due to medical malpractice, contact our firm as soon as possible to discuss the situation with a personal injury lawyer.
Common Injuries Associated With an Austin Personal Injury Case
The following are just a few general injuries that are commonly present in personal injury cases; however, whether or not you see your injuries listed below, simply contact our Austin, TX firm as soon as possible to discuss your unique situation and to get a better sense of how we can help you take on the insurance companies to get the money you deserve.
Whiplash
Whiplash is a common injury in motor vehicle accidents and is caused by the head experiencing rapid acceleration and then deceleration as it is snapped forward, back, and down during the collision. This rapid motion can cause significant damage to the soft tissues, discs, ligaments, and muscles in the shoulders, neck, and upper spine, all of which can cause severe problems with mobility, ongoing headaches, jaw and eye pain, and more.
Many whiplash injuries can heal on their own, but some may require surgical intervention.
Spinal Cord Injuries
The spinal cord is the bundle of nerves that carries signals and commands from the brain to the rest of the body and is responsible for things like sensation and moving the extremities, among many other essential functions. Disruption to these nerves through trauma can lead to severe problems like paralysis, which will have a lifelong impact on a victim as well as their loved ones and caretakers.
Understanding the True Impacts of a Spinal Cord Injury
Quantifying the long-term effects of a spinal cord injury is difficult, but your Austin personal injury attorney will handle this process as you and your loved ones focus on making sense of this injury and looking to the future.
Traumatic Brain Injuries
A traumatic brain injury, or TBI, is a severe injury that may or may not have any physical symptoms that indicate the problem. A concussion is a common form of a TBI, and depending on severity, may be characterized by a loss of consciousness as a result of the injury, as well as slurred speech, changes to personality, memory loss, and more.
Concussions are referred to as a "silent killer" because in years past, they were ignored or downplayed, but in recent years issues like CTE and post-concussion syndrome have been widely studied, and their severity is now much more clear.
If you suspect that you or a loved one has suffered any sort of trauma to the brain, contact a medical professional immediately to schedule a CT scan or MRI to ensure that you are getting the care you need.
Fractures
You should always seek medical advice if you think you might have broken a bone. The signs can also be similar to those of ligament injuries and so won't necessarily mean that you've broken your arm, leg, or another body part. Anyone who has suffered an injury such as this will require immediate attention from a trained professional to assess the damage and give appropriate treatment before any long-term complications arise.
Impacts of Fractures
Bone fractures can impact how you are able to move other parts of your body, so they should always be taken seriously. If you suspect that you have broken a bone after an accident, go straight to the hospital for treatment rather than trying to put off seeing a doctor until tomorrow. For further information about fractures and their treatment, speak to your GP or look online and at health leaflets.
Internal Bleeding
There are two major types of injuries to the human body that cause internal bleeding. The first type occurs when a significant trauma forces blood out of capillaries in organs or between muscles, while the second occurs when an injury pierces the walls of blood vessels, forcing blood into other areas where it does not belong.
Bleeding in the Brain
Internal bleeding that originates in the brain is called intracranial bleeding. This type of injury is usually caused by an impact or fracture that forces fragments of bone into the skull, causing dangerous lesions on the brain. Intracranial bleeding can also be caused by severe head injuries, such as concussions and traumatic brain injuries (TBI), in which case it's most likely to occur without any visible external signs. Severely low blood pressure (hypovolemic shock) due to internal bleeding can also lead to unconsciousness and death if not treated promptly.
Emotional Suffering
People can suffer emotional injuries after a life-threatening experience such as an accident or natural disaster, witnessing violent crime such as domestic violence, experiencing neglect, or bullying, as well as the countless types of accidents common in personal injury cases.
Emotional Injuries Are To Be Taken Seriously
Emotional injuries affect the way we feel and behave towards ourselves and others. They can lead to mental illness. Emotional injuries may be linked to physical symptoms, including chest pain, difficulty breathing, and nausea. Many people with mild depression also experience these same physical symptoms, so it is important for health professionals to consider both types of injury when they treat someone who has been through a traumatic event.
When we think about physical injuries, we usually imagine cuts or broken bones, but we often forget that our emotions can also be injured as part of the normal healing process following a severe psychological shock like a car accident or slip and fall injury.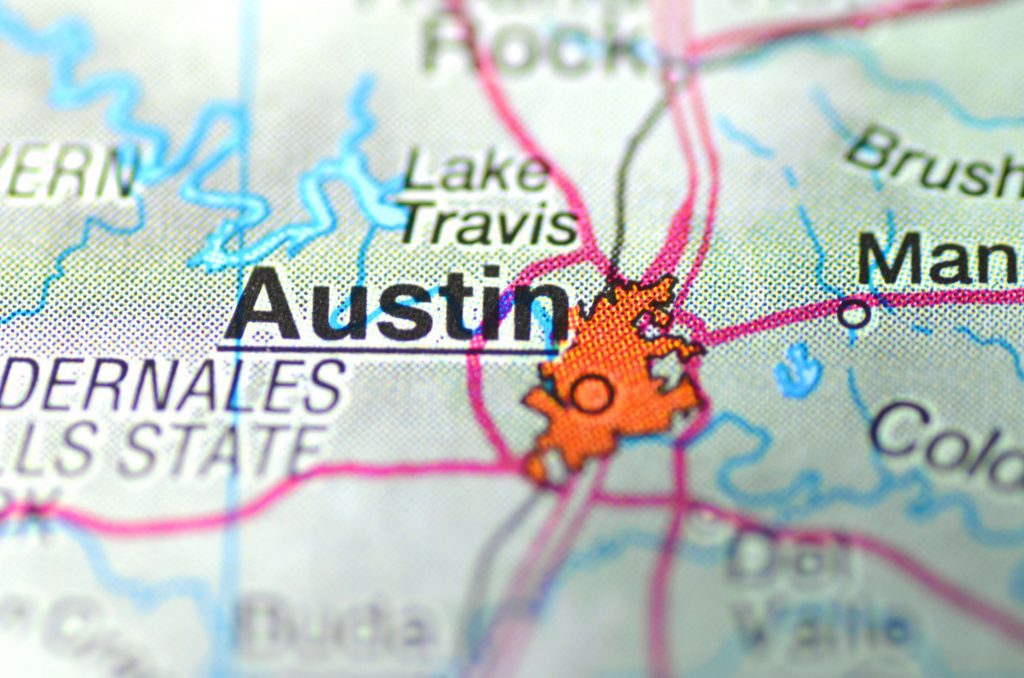 Frequently Asked Questions For Personal Injury Lawyers
The following questions are commonly asked during an initial consultation, and the answers provided below are simply meant to give you a general sense of how your unique situation may be handled. Contact us as soon as possible to speak directly with an Austin personal injury attorney and get a specific understanding of how these questions may be answered depending on the countless unique factors that make your situation what it is.
How long will it take to get money for my personal injury claim?
There is no way to answer this question until the money is deposited into your account, but in your initial work with your attorney, you may be able to get a better sense of whether or not your case will be settled out of court or if you might need to take it to trial in the Texas courts. However, even knowing whether or not you will take your case to court does not make this answer any clearer.
You will be in constant contact with your attorney as they work on your case, so you will have a clear understanding of the work they are doing as they are doing it, which may inform your expectations for a resolution.
How much is my case worth?
As with determining how long it will take to settle or resolve a claim or lawsuit, there is no easy way to answer this question. Determining how much the case is worth will take extensive research on behalf of your attorney and will then likely require ongoing negotiations to reach a settlement agreement; otherwise, your lawyer may need to move forward with filing a lawsuit to keep within the statute of limitations for personal injury cases.
Things like the amount of medical expenses, impacts on earnings, and the extent of emotional injuries will all play significant factors in determining the amount you are truly owed for a fair settlement or award.
Partner With Proven Austin Personal Injury Attorneys To Get the Support You Deserve
The sooner you reach out to our firm to request a free consultation, the sooner you will be able to stay focused on healing and recovery without taking on the added (and disruptive) stress of your legal process. Trying to make sense of the future as you are confronted with mounting medical bills, impacts to your income and ability to work, and the countless issues that a severe accident causes in your personal life should be your top priority, and knowing that a trusted and proven legal professional is fighting to get you the money you deserve can help you remain confident and optimistic.
Contact us today, and we will fight to get you the money you rightfully deserve after suffering an injury caused by someone else's reckless, negligent, or otherwise dangerous behavior.