As a Houston Bicycle Accident Lawyer and Houston Motorcycle Accident Lawyer, I have seen severe cases of road rash from bikes and motorcycles. Road rash can be painful and leave permanent scarring. It is a type of friction burn or skin abrasion that typically occurs when a motorcycle or bicycle rider is thrown from their bike in a motorcycle or bicycle accident. Road rash occurs when the individual suffers scrapes from their bodies as they come into contact with the road. The sheer force of being thrown from a motorcycle or bicycle and sliding across the pavement, even if the collision was at a lower speed, is extremely painful to the rider.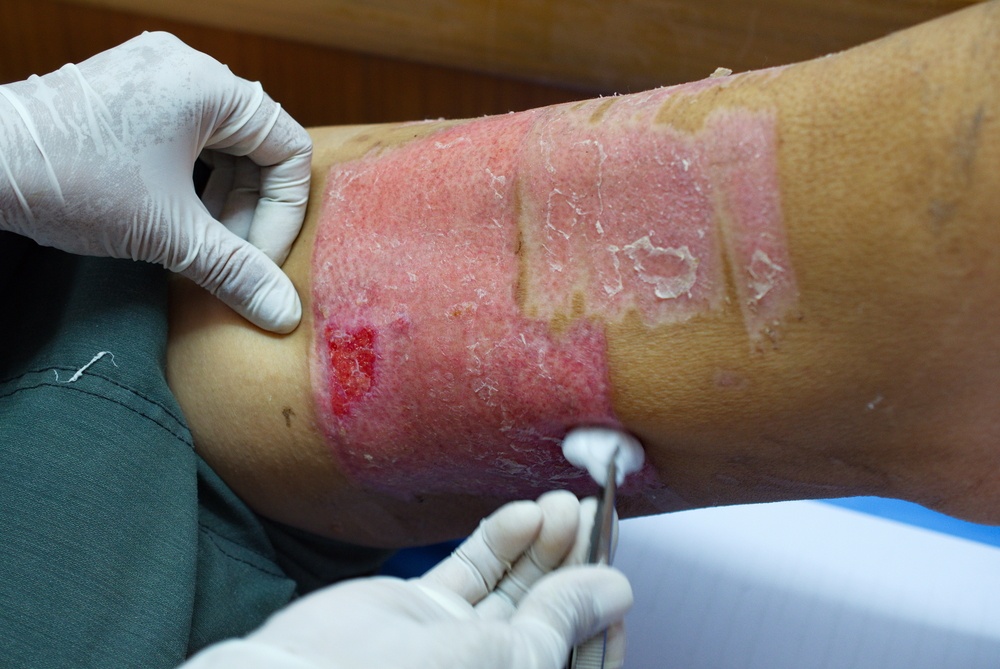 ROAD RASH INJURIES
Road rash from a bike or motorcycle accident can peel off several layers of skin, exposing the tissue, muscle, and nerve endings underneath. Sometimes riders refer to it as their skin being rubbed on with a cheese grater. Riders usually take preventative measures to keep their bodies covered, such as wearing a leather jacket and protective boots. While this adds layers of protection, unfortunately, it does not always prevent the damaging effects of road rash. In some cases, the abrasions can run so deep so as to cause permanent disfigurement and scarring.
Road rash injuries can vary in severity based on the following factors:
The roadway texture
The distance that the body skids
The speed at which the body hits the ground
If the rider was wearing protective gear.
The different types of road rash will also require a different form of treatment. For mild abrasions, one will only need to clean the wounds so they do not become infected and keep them bandaged until they have healed. Minor road rash is painful but can usually be treated at home. However, in the more severe cases, where the lacerations are deep enough to expose the tissue or bone, a doctor may need to treat the affected area or perform a skin graft surgery.
YOU DESERVE COMPENSATION – CALL US!
Road rash injuries can be extremely painful and expensive to treat and require extensive medical care and sometimes multiple hospital visits. As a result, injury victims find themselves struggling not only physically and emotionally from their accident, but also financially. Our Houston motorcycle accident attorneys are ready to assist you. We can determine the cause of your accident, find the driver who is at fault for their accident, and work with the insurance adjusters to find a fair settlement and maximum compensation. Or, we take the case to trial once all other options have been exhausted.
IF YOU HAVE ANY QUESTIONS ABOUT YOUR MOTORCYCLE ACCIDENT CASE, WE URGE YOU TO CONTACT JEROME O. FJELD, PLLC. WE OFFER FREE CASE CONSULTATIONS AND CHARGE NO LEGAL FEES UNTIL YOUR CASE IS WON!