The trucking industry is often known for speeding and truck accidents because commercial truck drivers have incentives based on the speed of delivery rather than road safety. It's not the fault of a truck driver loading heavy tractor-trailers completely this need for speed is one of the most common causes of avoidable speeding truck accidents and fatal crashes. In the last year alone the number of speeding truck incidents has reached a 30-year peak. As reported by the National Highway Traffic Safety Administration, over 4,600 fatalities were linked to truck accidents in 2019.
As this number increases nearly every year, an estimated 72% of these fatalities were from pedestrians and other vehicles involved. It seems that similar statistics are also being observed from the FMCSA (Federal Motor Carrier Safety Administration). They have concluded that the hours-of-service allowed for truck drivers is repeatedly broken due to pressures of faster freight movement.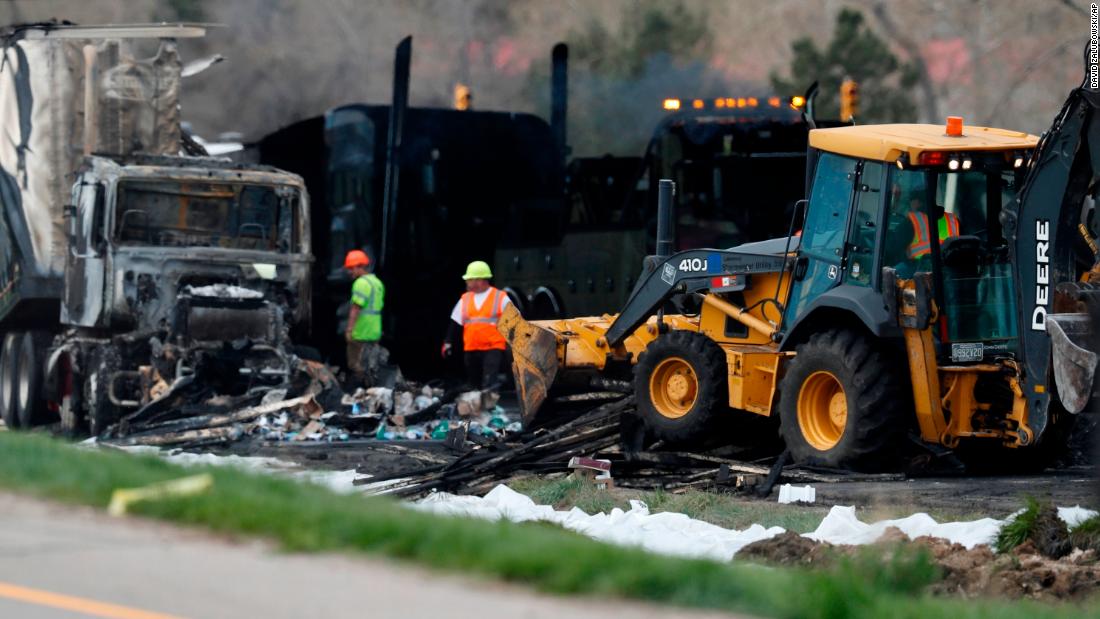 The causes
All forms of speeding incidents and truck accidents are not equal because of the conditions that can lead to a crash with another vehicle. Here are some samples of many common reasons:
• Weather Conditions
Weather conditions can lead to a truck crash especially when truck drivers are travelling at higher speeds than they should. Weather conditions can be a contributing factor to a truck accident when with high winds, rain, cold-weather including snow, sleet, hail, and ice cause truck drivers to lose control. Only the proper training for truck drivers will determine the outcome if they are not careful in observing these weather dangers. It's not uncommon that during the onset of the first stages of a hurricane, truck drivers are in a hurry to get away from the storm.
There can also be freak accidents that happen when tornado warnings aren't issued early enough and touch down near open roads and highways. And still, there can be mountain passes that often have severe wind channels that also contribute to accidents with a truck traveling at high speeds.
• The issue of speeding trucks
The physical dynamics of weight and speed are disturbing. It's not possible for a truck to easily regain control if gravity takes over at high speeds especially if there is distracted driving. The mass of a truck is based on the load that is carried. All the power from the engine in front cannot counter this when speed is increased past 70 MPH. At this speed, it will take a truck driver 7 truck lengths to slow down to a complete stop.
Once a truck loses control at this speed however, gravity will take over based on the cargo load and road conditions.
• loss of control
After a speeding truck has lost all control, it's a matter of seconds before an accident is unavoidable. It's not until the truck has finally come to a complete stop that the accident is fully realized. Many times, speeding trucks will cause secondary and multiple chain-reaction accidents that soon follow afterward. This can be due to vehicles that were struck, but were left behind in the moments before a truck has crashed when exceeding the speed limit. A vehicle that is clipped or hit by a truck may even be the cause of further accidents for others.
• A truck's balance and weight
A truck that is packed correctly with its' cargo is balanced to a certain point. But a truck that was packed in a rush due to time restrictions is also an unseen danger and can be a contributing factor in trucking accidents. The slightest corner at a high rate of speed can cause a truck driver to lose control of his commercial truck.
This is why truck drivers are supposed to always drive no faster than the posted speed limit and why the Federal Motor Carrier Safety act has weight limits. This can lead to a massive shift in balance, and affect a truck driver's grasp of gravity and control. This shifting load can cause a speeding truck to fishtail and cause an accident. It may also lead to the truck itself crashing as a result.
• The problem with hydroplaning
Many people think that hydroplaning is caused by wet roads, but this is not always true. Black ice is a deadly problem that is sudden and unexpected. The problem is that black ice cannot be seen. It starts with ice crystals forming in the air. It drifts downward and attaches to the top surface of the road. Because this ice is clear, it cannot be seen until it's too late. Hydroplaning on black ice while there's high-speed involved is impossible to control.
Most trucks have heavy-treaded tires that grip the road, but icy conditions are more often experienced by trucks than other vehicles. This is especially a problem when driving in excess of posted speed limits on black ice conditions combine on a collision course for a truck accident.
Your rights
After a truck accident with a commercial truck driver you should be aware of your rights especially if the truck driver was travelling in excess of the posted speed limit. So when a truck driver is the cause of truck accident, you need to know that your truck accident attorney will help defend a situation that was beyond your control. Here are some steps that will help your personal injury attorney.
Steps to take
• Issuing the spoliation letter
This is one of the most critical points that an truck accident attorney will submit if there was speeding involved with the truck accident. This spoliation letter is sent to the trucking company or private individual who operates that truck to preserve the onboard digital evidence. This is essentially the black box for trucks.
• Provide any Dashcam footage available
Many vehicles are now using Dashcam cameras to help ensure insurance claims in accidents. These Dashcam cameras record evidence that is allowed in your case to further show proof that speeding was involved in a truck accident. It also can show what caused the truck to cause secondary accidents as a result of their mistake.
• Be sure to take smartphone photos of the damage
After an accident has occurred, this is an option that will help show damage to secondary vehicles. It can also show physical damage that resulted from the accident. If you are not injured from severe trauma, photos and video are also helpful for an truck accident lawyer to use in your case.
CONTACT US TODAY
Contact us today for a free case consultation. Call us and our personal injury lawyer will provide a free case evaluation. Our law firm is committed to getting you top compensation. Provide us your name, email address, or phone number in the contact form today.
All rights reserved 2021