Can you fire your truck accident lawyer? The short answer is …. maybe? Of course, you can terminate a contract at any time (with legal consequences) but terminating a truck accident lawyer when it isn't justified can prejudice your rights. Depending on several circumstances it may be possible to fire your attorney but it always best to communicate with your current truck accident lawyer all issues you may think you have before making any rash decisions that could impact your case. It is always best to work with and communicate with your personal injury lawyer before talking to another injury lawyer. So ask yourself, why pursue this path when you already hired a personal injury law firm?
Did you do your homework, read a lot of great reviews about your current truck accident lawyer, or even take the time when selecting the right lawyer for your truck accident case. Things still don't seem to be working out as you thought they would or as you would have liked? Talk to your personal injury lawyer first before making any harsh decisions that could impact your case. Have you documented the times you have tried to call your truck accident lawyer? Have you tried several times over weeks or months to talk about your serious injuries? Now is when you are starting to question your decision and it leaves you with the thought that you need to fire your truck accident attorney. If you request a free consultation for a case evaluation with our firm and already have a personal injury lawyer the first thing we will do is ask you to try to work it out with your current lawyer.
Is it bad to switch truck accident lawyers?
Possibly. Everyone's situation is different from all of the others, and this is what truly determines whether you should pursue a new truck accident lawyer or keep your current one. The best thing to do is to make sure that you know what is expected of you anytime that you fire your lawyer.
Don't be the victim of surprises that have the chance to come and set you back in the long run. There are times when your new truck accident lawyer can ensure that switching lawyers doesn't cost you a dime, but there are also times where this might not be possible. If your new lawyer that specializes in truck accidents provides you with the opportunity to switch for free, they will usually add the fees incurred by your old legal counsel to the bill that is paid up when you reach a settlement or verdict.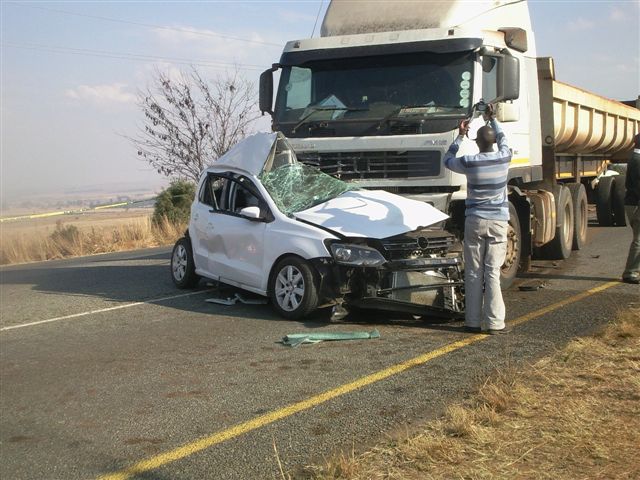 You might not need to fire your Truck Accident Lawyer.
There are times when you might feel that you and your personal injury lawyer aren't seeing eye-to-eye, but communication is king when it comes to times like this. At the end of the day, your attorney might not be aware of the issues that are bugging you enough to consider hiring a new law firm.
Thankfully, there are still things that can be done without having to fire your truck accident lawyer while still fixing the issue at hand. The top 3 ways to deal with this have been outlined for you below.
· Clarify your issues in writing by sending a letter to your Personal Injury Lawyer.
This is often the best way to demonstrate your concerns while still having a hard copy that you have done so. Just write down your concerns and express your desire to work through them with your attorney. If your attorney doesn't respond, this could be a sign that you might want to consider seeking out new legal counsel. Remember, lawyers are not banks and it is never a valid reason to fire your attorney because the firm will not advance or loan you money.
· Meet with your Personal Injury lawyer in person to discuss Your isssues
If sending your truck accident attorney a letter doesn't seem like it would have the right impact, you should always schedule a meeting with your lawyer. Just call their office and let them know that you have some concerns that you would like to sit down and discuss with him/her. In most cases, they'll be more than happy to do so.
· Reach out to bring in mediation if the other methods have failed.
You can contact the State Bar of Texas to pursue this avenue, and it's a great way to ensure that your concerns are addressed in a professional, as well as an unbiased manner. A mediator is a neutral party who will work to find a solution that is in the best interest of both you as well as your attorney. It's also a great way to document the situation should you need to rely upon providing proof that your lawyer didn't fulfill their obligations to you as a client.
What happens if you do decide to fire your Truck Accident lawyer?
One of the most common mistakes that people make when firing their lawyer is thinking that they have a lot of time to find a new lawyer. The statute of limitations is still counting down and time is of the essence. This is something that you can't afford to ignore. Aside from waiting too long to take on a new lawyer for your case, you need to keep in mind that other things may be required of you should you fire your lawyer including guaranteeing your medical care and medical treatment.
How to Terminate a Truck Accident Lawyer the Right Way
There is a wrong way to go about firing your truck accident lawyer, and a correct way. We outlined the proper way in 3 steps for you below. Just know, there is nothing that can substitute the help of an experienced truck accident attorney, and this process is just a guiding light for those who need to know.
Be aware of the current contract that you have with your truck accident lawyer that is currently representing you. This will make you fully aware of what fees you may be responsible for should you fire them. Not to mention, it will ensure that you don't put yourself in a position to be exposed to unnecessary risks since it should outline the steps needed to terminate the attorney-client relationship (even there are times when it doesn't).
Once you understand what happens if you fire your lawyer, seek out your new personal injury lawyer to represent you in the case that you're pursuing. Doing so will minimize any delays in the case and ensure that you don't exceed the statute of limitations. Should you exceed the statute of limitations, you wouldn't be eligible for any compensation for your semi-truck accident.
Make sure that you discuss forwarding the case files to your new personal injury attorney as well as what other steps may be required of you. This is covered in your initial consultation with the new lawyer, but make sure that it's a topic that doesn't remain untouched.
Of course, if you try to fire your truck accident attorney and represent yourself, you will be solely responsible for gathering the case files. Not to mention, you will need to file something with the court to ensure that when you terminate your attorney that it is something that goes on the record.
Finding a New Personal Injury Lawyer for Your Trucking Accident Case
Whether you need help in the process of replacing your current truck accident attorney, or you're ready to hire a new one completely, we're standing by to help you out in any way that we can. With years of experience with truck accidents and some great success for our clients, it's no question whether we can seek out the compensation that you deserve without cutting any corners.
Give our office a call today at (713) 572-6446 for your free initial consultation and free case evaluation. We will be more than happy to stand in your corner and make sure the ball gets rolling in the right direction.