Truck Accident Attorney in Houston, TX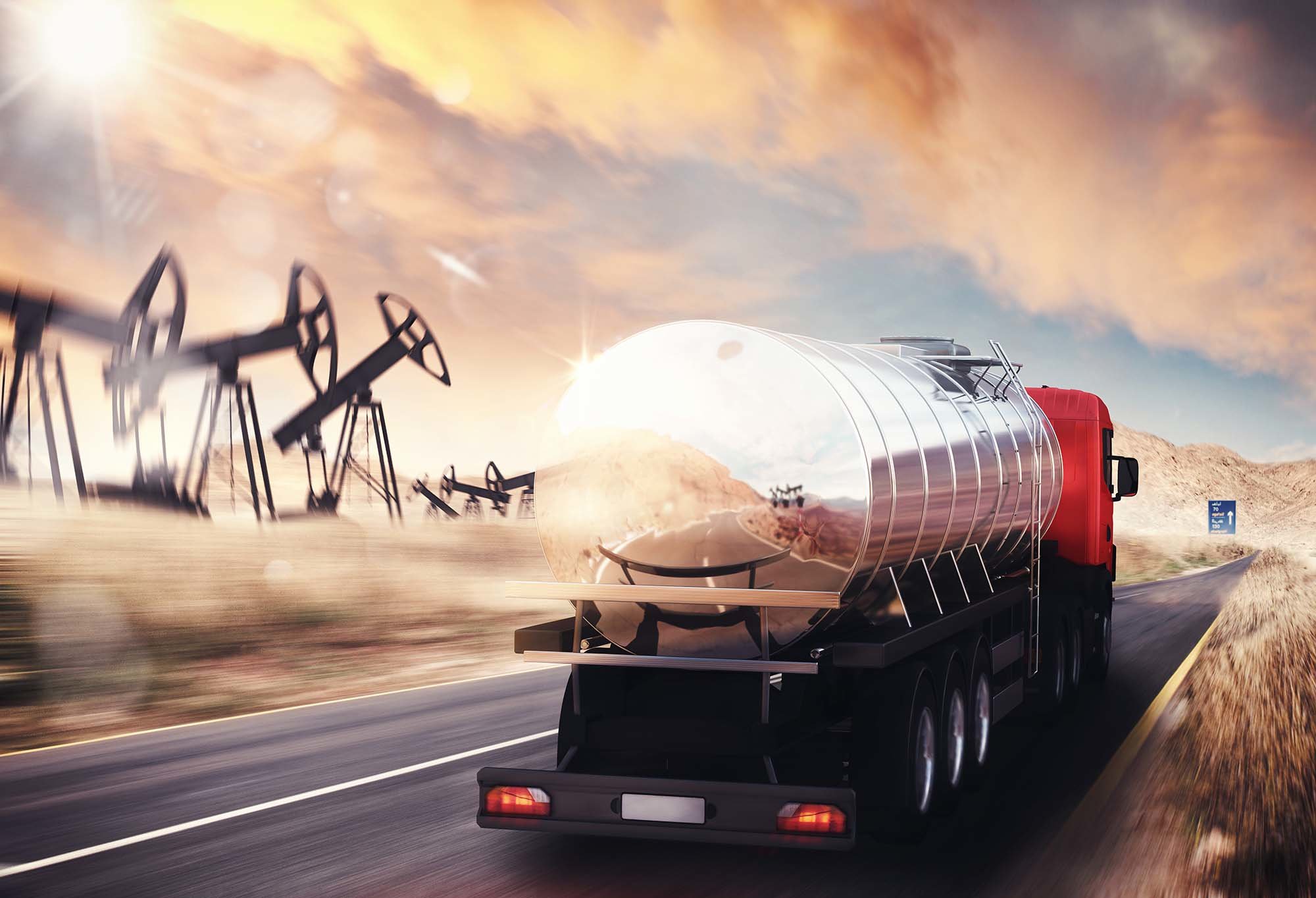 Truck accidents on Texas roadways can be catastrophic. With their immense weight and heavy loads, big rigs power down the highways. Even though commercial truck drivers are supposed to operate these vehicles with caution and expertise, they sometimes make errors or drive in a reckless manner. When a truck driver is negligent or reckless, a life-changing accident can occur. Individuals who get hurt in truck accidents may suffer devastating, even permanent injuries. When these crashes are caused by the careless or reckless actions of another driver, victims do have legal options. In the state of Texas people who are hurt because of another driver's fault can seek both economic and non-economic damages.
Jerome O. Fjeld, PLLC, focuses on cases that involve personal injury law. Our small but mighty legal firm is based in Houston, TX, but we represent clients across the region. Many personal injury cases are complicated. Our firm has been practicing personal injury law for more than 15 years. We can tackle complex cases when seated at the negotiation table or in the courtroom. We fight aggressively for our clients' legal rights. If you've been hurt in a truck accident in or around Houston, we can help.
About Truck Accidents
In a given year, as many as 500,000 accidents occur between trucks and passenger vehicles on U.S. roadways. Over the last few decades, thousands of accident victims have been killed in truck accidents. Truck drivers are supposed to exercise caution when operating their big rigs. They must take appropriate measures to safely operate their rigs. Even so, many truckers do make serious errors when operating their vehicles. Some of the most common reasons for truck driver error include:
Driver fatigue
Improper lane change
Overloaded trucks
Aggressive driving
Driving under the influence of drugs or alcohol
Driving drowsy
Cellphone use
Speeding
Tailgating
Failure to inspect the truck
If you've been hurt in a truck accident, you may be eligible for fair compensation if the truck driver is found to be at fault. Jerome O. Fjeld, PLLC, has the skills to carefully assess your claim. We will view every detail in order to understand the merits and challenges of the case. If you decide to pursue your claim, we will provide you with our experience-based opinions. If you elect to pursue your claim, we will do everything we can to provide you with the representation you deserve.
When truck drivers make errors or fail to drive safely, the consequences can be serious. If a truck driver has failed to operate their rig safely and you have been hurt as a result, you have a right to seek damages. The fact is, truck drivers are obligated to get adequate rest. Failing to get rest or inspect vehicles can lead to a serious collision. You may be eligible for fair compensation. We will help you fight for your legal goals.
Truck Accident Injuries
Victims of truck accidents can suffer catastrophic injuries. Even wrongful death can occur as a result of serious injury. Jerome O. Fjeld, PLLC, have represented Texas victims of truck accidents who have suffered injuries that include:
Fractures
Broken bones
Organ damage
Burns
Traumatic brain injuries
Internal bleeding
Spinal injuries
Cuts and lacerations
Road rash
Post-traumatic stress disorders
Many types of auto injuries may require multiple medical interventions that include multiple surgeries. While some accident victims are able to recover, others may never get over their injuries. Not only is the physical aspect of the injury difficult to recover from; the emotion trauma can also be debilitating. We've represented clients who face life-long disabilities or disfigurement. We'll put our skill sets to work for you. Drivers who are in error are accountable for their driving mistakes. We'll do everything we can to win your case so that you have the justice you deserve.
Jerome O. Fjeld, PLLC, Fights for You
Victims of truck collisions often have their lives turned upside down and inside out. Jerome O. Fjeld, PLLC, will manage all aspects of your case so that you can focus on your recovery. We have the experience and knowledge base to address all legal concerns associated with truck accident claims. Attorney Fjeld will investigate your accident to procure necessary evidence that can support your claim. You rely on our firm to provide you with the following legal services:
Evaluate your claim
Obtain witness statements
Procure and examine police reports
Obtain incident reports
Visit the scene of the accident
Hire accident reconstructionists or other professionals (i.e. accountant or actuary)
Manage court documents and filings
Handle all case-related paperwork
Communicate with insurance companies and their attorneys
Communicate with at-fault party's lawyers
Manage correspondence
Aggressively litigate or negotiate on your behalf
Attorney Fjeld is relentless in his pursuit of justice for his clients. Our firm is passionate about helping victims of truck accidents win the fair compensation they need to satisfy justice.
The Benefits of Hiring Attorney Jerome O. Fjeld
Jerome O. Fjeld, PLLC is a small Houston-based law firm with more than fifteen years of experience in personal injury law. As a small firm with an experienced trial attorney at the helm, we are able to maintain close professional relationships claimants. No client is a mere case number. We get to know the people we represent and understand their stories. Our team boasts outstanding research skills will put them to use for you. Getting to know our clients' situations and providing careful investigation into the matter allows us to build a strong case. Our clients deserve quality representation. Attorney Fjeld is an award-winning litigator who as effectively represented hundreds of clients in and around Houston. He will be relentless in his pursuit of justice for you, too.
About Personal Injury Compensation in Texas
If you're involved in a truck accident in Texas that was caused by the careless or reckless driving of another, you may be entitled to fair compensation for everything you've endured. Texas law allows victims of truck accidents to claim economic and non-economic damages. Economic damages are the current and 'likely' future medical costs associated with the accident injuries. Medical costs can include hospital stays, surgeries, tests (i.e. scans), specialist care, medications, and physical therapy.
Some auto accident victims may only require finite care; after a few months, they may feel back to normal and are able to return to work. Cases that involve a fracture or broken limb are a few types that most victims ultimately recover from. On the other hand, many truck accident victims require more long-term care—medical care that could be necessary for the rest of their lives. Medical damages can take into account a fair cost analysis for these future likely medical costs.
Individuals who are unable to work because of their accident injuries can also claim lost work wages, lost sales commissions, post potential for promotions and raises, and future lost earnings. Plaintiffs can also claim lost pension. In complex cases, we may procure the services of medical experts and an actuary to help us calculate what a picture of fair compensation for our client should look like.
The non-economic damages are less tangible and may be more difficult for a jury to determine. The pain and suffering that victims definitely tangible from their vantage point, however. We will let the jury know—in detail—what our clients have endured. They must understand that Texas accident victims have a right to compensation for their pain and suffering.
It's very important to understand how to calculate a fair compensation sum. We rely on this figure when negotiating or litigating a claim. We take this aspect, as well as others, seriously. We do not arrive at arbitrary sums. We base our figures on real-world evidence and fair estimations.
Contact Jerome O. Fjeld, PLLC, Right away!
If you've been injured in a truck accident, you may not feel up to taking on a legal battle. We understand. But we want to advise you how important it is to have an experienced attorney on your case as soon as possible. Waiting too long to file your claim can actually invalidate it. When you consult with us, we'll be able to explain the statutes that govern cases like yours.
Waiting too long to contact your personal injury attorney is never a good idea. The sooner we can become involved in a claim, the better. Here's why:
When we are on a case, we will immediately assess all materials associated with the case. Do you know that accident and incident reports frequently contain errors? We'll examine the reports in your case and make corrections before those errors can damage your claim. We also start our investigative work immediately. We'll visit the vehicles involved in the accident. We will take photos, but if too much time passes, this option becomes impossible as the vehicles are repaired or totaled. These photos can support our clients' claims.
Our team will also try to obtain video footage if it exists. We can also speak with witnesses and obtain their statements. If too much time passes, witnesses may become impossible track down. They may forget details about what they saw. This is why it's so important for you to have an attorney at the start of your case. We can procure important evidence and simply file it until you're ready to consider your case and how you may wish to proceed.
Let Us Talk to the Insurers
Many accident victims have inadvertently said something to insurance representatives that came back to haunt their case. We will speak to the insurers and their team of lawyers on your behalf. We have years of experience dealing with them. We know full well that they want to minimize the amount they pay to an accident victim on behalf of their insured driver. It's woven into the fabric of their business model. We won't let them off the hook for what they're liable for. We will handle the insurers so you don't have to. If they attempt to minimize your injuries, we won't let them.
Get Medical Care Right Away
If you're involved in a car accident that's serious, other drivers at the scene may contact an ambulance for you. But even if you are able to walk away, you need to obtain a medical evaluation right away. You never know if you have an underlying injury that you can't yet sense—like organ damage or a concussion. It's essential for you to safeguard your health and well-being by getting prompt medical attention.
The care you receive at a hospital or medical clinic will be documented by medical providers. This documentation is essential evidence if you decide to pursue your claim. If you wait a week to get evaluated, there's a strong likelihood that an insurer will minimize the severity of your injuries—they might even suggest that you became injured in some other fashion. It is in your best interest from a medical and legal standpoint to get that medical evaluation and any treatments needed to support your health.
Contact the Police
Aside from medical care, you should contact the police to the scene of your accident in every case. When police arrive, they will document the incident in their police report. They may take additional actions like issue a citation. If they suspect that a driver is under the influence of drugs or alcohol, they may test the driver on site. The accident report provides an objective account of the accident. It, too, can provide evidence that supports your claim and shows that the fault of the collision was because of the other driver's careless or reckless driving.
We understand how serious and life-changing truck accidents are for the people involved in them. If you are looking for a truck accident attorney in the Houston area, be sure to contact Jerome O. Fjeld, PLLC. We have a proven track record of success. We will attempt to negotiate a fair settlement and if that becomes impossible, we will litigate the issue in court on your behalf. You have a legal right to fair compensation. Let us help you fight for it.
5902 Irvington Blvd,
Houston, TX 77009
Tel: 713-572-6446
5606 N Navarro St #200,
Victoria, TX 77904
Tel: 713-572-6446