Experienced Personal Injury Lawyer with the legal experience & results to prove it.
Jerome O. Fjeld, PLLC, is a Houston, TX, personal injury law firm that has practiced personal injury law for more than 19 years. Personal Injury Lawyer Jerome O. Fjeld and his legal team have a proven track record of success and have won lucrative settlements and compensation awards for victims of car, truck, dog bites and motorcycle accidents as well as other accidents that were caused by the carelessness or recklessness of another.
Our firm is dedicated to pursuing top compensation for people who have suffered through the fault of another. Suffering a serious injury is traumatic and can be life-changing. We put our experience and extensive knowledge of personal injury law to work on our clients' behalf. If you need skilled legal counsel or representation, contact Jerome O. Fjeld, PLLC. We focus on a wide array of personal injury cases. If you elect to work with us, you can rely on our firm for aggressive pursuit of your legal goals.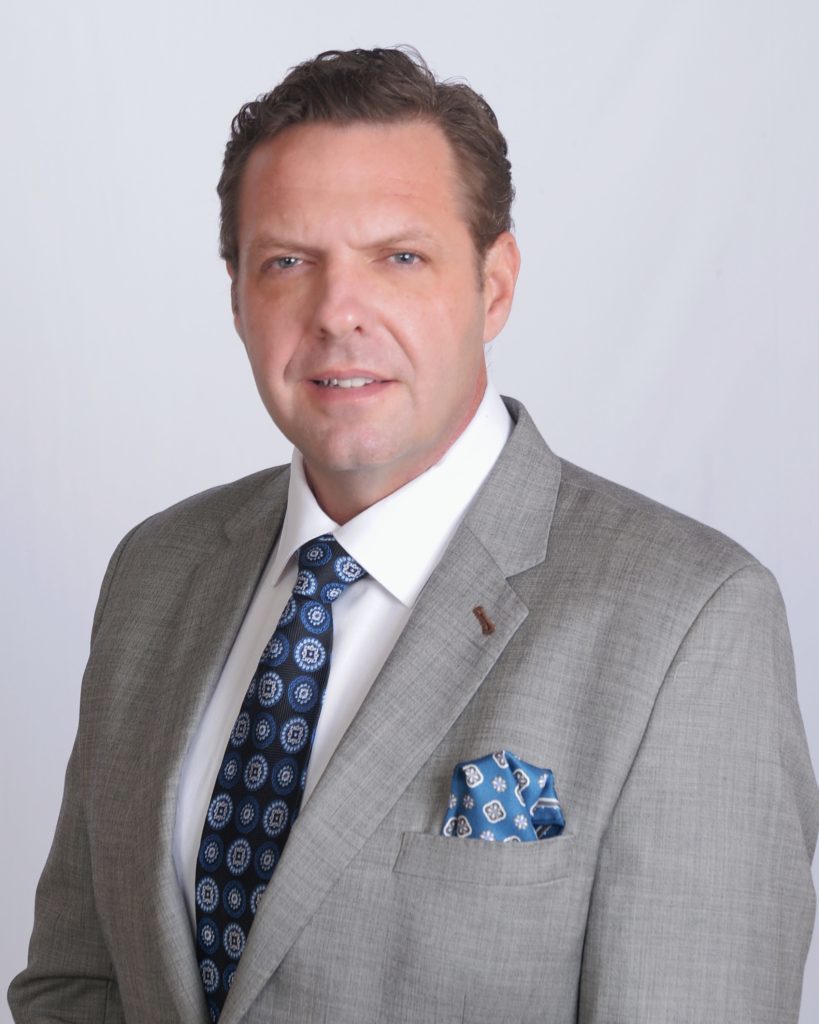 Personal Injury Lawyer Jerome O. Fjeld
Founder / Lead Personal Injury Lawyer
Have you been injured in a car accident or slip and fall accident? If you suspect that your injuries were caused by someone else's negligence or wrong-doing, you can a legal right under Texas law to seek damages. Jerome O. Fjeld has been named one of Houston's Top Lawyers for personal injury. He and his firm are committed to seeking justice for those injured through no fault of their own. These cases can have a devastating impact on individuals and their families. Pain and suffering, a long recovery process, and sometimes permanent disability can tragically transform someone's life.
If pain and suffering from injuries that could—that should—have been prevented wasn't bad enough, sufferers are left with escalating medical costs and lost work wages related to their injuries. Taken together, all of these damages can take a toll on person's physical and mental health. We understand the trauma. We know what victims endure. That's why Jerome O. Fjeld, PLLC, assesses no fees—NO FEES—unless we are able to achieve a settlement on your behalf or win compensation through the litigation process. We also offer a free initial consultation. We can discuss your case—its merits and challenges—so you can make an informed decision on how to proceed.
We invite you to get to know our practice areas. If you don't see an accident category listed here that fits your experience, please contact us anyway. Personal Injury Attorney Fjeld has more than 19 years practicing personal injury law. He may be able to take your case based on his experience. If our firm cannot help you, we will do our best to find a quality attorney in the Houston area who can.
Jerome O. Fjeld, PLLC: Practice Areas
Attorney Jerome O. Fjeld and his associates provide supportive counsel and honest advocacy. Over the years, we've been able to hone our skill sets while practicing in certain areas of personal injury law. We've been able to help hundreds of clients win the fair compensation they deserve. We are a small legal firm, but we have been able to achieve big results. One of our strengths is that we can provide our clients with customized attention.
Car Accidents
Car accidents are unpredictable, frightening, and, sometimes, physically and mentally injurious. Jerome O. Fjeld, PLLC, has more than a decade of experience helping victims of motor vehicle accidents. People who are injured in car accidents through the fault of another turn to our firm because it has a reputation for providing individualized solutions tailored to each client's specific case.
The National Transportation Safety Board has reported on an increase in "drug-impaired drivers" in the country. Texas is not immune from the dangers that individuals who drive under the influence of drugs or alcohol pose to our roadways. In the Houston area, driving distracted (i.e. using a cellphone to talk or text) has also led to car accidents that resulted in serious, even fatal, injuries. Drivers who fail to operate their vehicles safely and adhere to the rules of the road may be held accountable for their negligence or blatant wrong-doing.
If you've been injured in a car accident that was caused by another driver, we can help. We'll speak with insurance companies and the at-fault party's lawyers on your behalf. We'll provide investigative services to ensure that we have everything possible to support your claim. We have years of experience negotiating lucrative settlements for car accident victims. We also have a track record of success in the courtroom. If you choose to let our firm represent you, we promise to do everything in our power to fight for your right for compensation.
Truck Accidents
A truck accident can be a catastrophic event. As a major U.S. city with miles and miles of highway, ramps, and roads, Houston is traversed by huge 18-wheelers from all over the country. While commercial truck drivers are trained to exercise extreme care when operating their heavy vehicles, they do sometimes make mistakes as statistics show. Jerome O. Fjeld, PLLC, has represented many truck accident victims in and around Houston. We've seen truck accidents that were caused by:
Tailgating
Illegal lane changes
Failing to yield right of way
Speeding
Aggressive driving
Driving drowsy
Driving while under the influence of alcohol or drugs
Many people who have been involved in a truck collision are left with permanent disabilities or disfigurement. They often require long-term medical care that involves surgeries, specialist care, rehabilitation, medications, and tests. Medical bills and lost work wages can quickly dissipate savings. We believe that victims deserve to be fairly compensated for all that they've endured through the fault of another; that's why we are drawn to the field of personal injury law where we can help those who need our help.
Motorcycle Accidents
Texas routinely makes lists of states with the most fatal motorcycle accidents. One of the reasons the state has a high rate of motorcycle collisions: it has issued licenses to more than 386,900 motorcyclists. However, many of the crashes are caused because other drivers on the roads make errors—serious errors that lead to devasting collisions. Jerome O. Fjeld, PLLC, has represented many motorcycle accident victims. We have experience negotiating and litigating in pursuit of our client' rights. Let us represent you. We can discuss your case during our free initial consultation. We'll provide you with our honest opinion of your case's merits and challenges. If you proceed, we'll represent you to the best of our abilities.
Bicycle Accidents
Houston's sunny weather attracts many bicyclists to its streets. Yet, drivers of motor vehicles sometimes forget that bicyclists are entitled to share the streets too and may fail to drive safely in their presence. When a collision occurs, it's often the bicyclist who suffers a bike accident. Our Houston personal injury firm can meet with you to discuss the particulars of your case. We'll provide you with our knowledge-based opinion so that you can decide how to proceed.
Slip and Fall Accidents
Slip and fall accidents can occur when a property owner or their agents (i.e. property manager) fail in their responsibility to maintain a safe environment for patrons or visitors. Failing to repair a step, for instance, can result in a slip and fall accident. If you suspect that your injuries are due to a property owner's negligence, you can rely on our firm to carefully assess your claim and provide you with diligent representation if you choose to pursue your case.
Wrongful Death
If you have lost a loved one because of someone else's carelessness, recklessness, or wrong-doing, you may pursue a wrongful death suit. In Texas, the deceased's spouse, children, and parents can bring a suit. These parties can file together or on their own. However, a wrongful death award for compensation is for each of these parties if they exist. If someone you've loved has lost their life because of the carelessness of another, you may be eligible for compensation. Contact us for a free initial consultation.
Dog Bites
Each year, as many as 4.5 million dog bites take place. While many dogs make excellent pets, others may act in an aggressive manner. If you've been bitten by someone else's dog, you may be eligible for money damages. Dog bites can cause serious injuries that require months of recovery. If you need a dog bite attorney in Houston, turn to Jerome O. Fjeld, PLLC, for help.
Work Accidents
Texas law only provides the injured worker (or the family members of a worker who was tragically killed on the job) with a short period of time to file a workers' compensation claim. Our Houston Personal Injury Law Firm does NOT represent workers compensation clients but if an employer doesn't have workers compensation and has the means to pay for your injuries our Houston Work Accident Lawyer can help.
Compensation
Victims of injuries that are caused by someone else have the right to seek damages. Plaintiffs can file a suit for economic and non-economic damages. Economic damages are the medical expenses and lost work wages that are associated with the injuries. These costs can also include future damages. Many people require long-term or on-going medical care. They may be unable to attend work or even work any longer in their chosen career. Economic damages can also include property damage. Non-economic damages refer to physical and mental pain and suffering.
If you need a personal injury attorney in Houston, contact Jerome O. Fjeld, PLLC. We will not charge you any fees unless we are able to achieve a settlement or win compensation at trial. Contact us to schedule a free initial consultation so we can discuss your case.
Areas of legal expertise serving all of Houston
Car Accidents
If you were seriously injured in an automobile accident we can help you. We have settled or tried cases involving the following insurance companies:
AMICA, American Access, ACCC
State Farm, Farmers
Germania, Allstate, Lloyds
USAA
GEICO, Nationwide, & More
Slip and Falls
If you are injured at a business either as a shopper, customer, or diner at a restaurant because of the company's negligence you could have a claim. We have had claims against the following:
Wal-Mart
H-E-B
Kroger
Restaurants
Dollar Store
Dog Bites
If you have been a victim of a dog bite or dog attack and have suffered serious injuries you need to call us immediately. We have represented injury victims who have been attacked by the following breeds
Pit bulls
Great Danes
German Shepherds
Chows
Rottweilers
Jerome is an absolute God-send. He handled my case very quickly, was extremely professional, and was very transparent about the details of my case. He answered any and all questions I had, made sure that I received excellent care, and was just all around a very comforting presence during an incredibly difficult time. I would 100% recommend Jerome to anyone who's been involved in an accident and wants their case settled quickly and painlessly, he and his team are worth every penny.
– Hannah J.