Victoria, Texas might not be anywhere near as big as Houston, but it's also not one of the smallest Texas towns either. For many, it's just right as they can embrace "The South Texas Crossroads" and its ample position in relation to cities such as Austin, Corpus Christi, Galveston, and Houston. Just a couple of hours of drive time and you will be smack dab in the middle of one of these top Texas metro areas.
The convenience is something the retail and transportation industry has noticed as well and started using it to their advantage. With a port in Victoria, it couldn't be any easier for them to be able to utilize any of the three highways (US Highway 59, US Highway 77, and US Highway 87) that run right through town making it easy to plot logistics plans in any direction necessary.
This has contributed to an increased number of personal injury cases in areas such as injuries or illnesses that are related to one's job, car accidents, or truck wrecks. Sure, the population is just over 100,000 making it smaller than similar cities, but the diverse industry acceptance ranging from healthcare to manufacturing presents a whole other world of risks with personal injury.
Speaking of which, one question I often see people online pondering comes to mind…
Hire a Personal Injury Attorney or Represent Oneself?
Appearing Pro Se means that you are appearing in court on your behalf. While you do have this right, and you probably won't charge yourself as much as a lawyer, but it does come with its own set of risks and waivers will be made by you waiving your right to hire legal counsel for the case.
Not all the time can you do this, such as if you are trying to sue for a corporate company, gathering a class-action lawsuit be filed on behalf of multiple parties, or representing your child in a matter. If you were to want our direct answer, a lot of the time the risks of not hiring a lawyer and representing yourself instead don't outweigh the potential benefits most of the time.
Nothing can constitute solid help from a professional that specializes in cases like yours.
And insurance companies as well as organizations have helped reassure many of this.
As less valuable results are offered and they learn more ways to overcomplicate the process.
Of course, I felt obligated to show my justification for the above statement. So here is my take on why you must hire a personal injury attorney in Victoria instead of taking the load on yourself.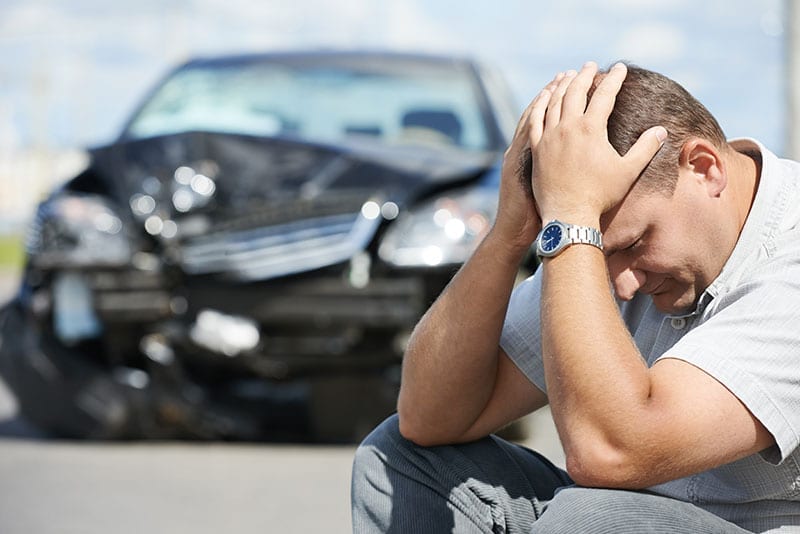 The Complete Scoop on What Personal Injury Lawyers Do
A personal injury attorney practices what is formally known as Tort Law. Simply put, they provide legal representation and other services to those who have been injured (this could be in either a physical or psychological sense) at the fault of another party.
From the start of the case when a demand letter is submitted to the appropriate parties, throughout the process of receiving settlement offers, all the way through to trial in front of 12 jurors that will determine the fate of the case, a personal injury lawyer is there every step of the way to act on your behalf and ensure your best interests are upheld. This can be done in ways such as litigation, negotiations, and proving the many elements that make up your case.
They also handle all of the filings of court documents, initial case preparation, and making sure that everything is done within the scope of the law while protecting their client's rights. All in all, they handle all of the "nitty-gritty" tasks that come with accident law.
The Truth About Representing Yourself in a Personal Injury Case
It is not advised to go against someone by filing a personal injury lawsuit and representing yourself rather than enlisting professional legal assistance. The reason for this is simple, other parties could take advantage of you without your knowledge, and law in this realm tends to have a lot of changes that are made over time.
When you file to represent yourself, you will eliminate the opportunity to bring in the experience and skill of a personal injury law firm in Victoria. Is this something that you are sure you can win and get the best compensation for without having an attorney go to bat for you?
Plus, a confident personal injury attorney in Victoria, TX will put it all on the line to prove that they are the ones that can win your case. This is done by charging when a settlement has been reached before the case went to a Victoria courtroom or a verdict is rendered in the client's favor. The amount is a set amount detailed in the initial agreement to retain legal counsel.
Which Option Best Suits Your Case Specifically & Delivers What's Needed?
Unless you've got a lot of guts or legal savvy one, representing yourself is probably not the first choice that comes to mind. The risk is out of your hands even if you hire a personal injury lawyer to see the case through to its final day. Evaluate your case and what you think the possibilities could be for each option, then you should be able to see which one seems to be the best fit.
Since you have a general idea of what must be done to uphold your legal rights and ensure you get the compensation you're entitled to, let's dig deeper into the realm of personal injury law, shall we?
Most Common Personal Injuries in Victoria To Date
Being that Victoria is mainly a transportation hub as well as a community embracing a diverse variety of businesses to fuel the future, we see more accident cases, auto accident lawsuits, and truck accidents than anything else it seems. However, there are times when other areas are hit upon, and this includes:
| | | |
| --- | --- | --- |
| Auto Accidents | Construction Accidents | Dog Bite Lawsuits |
| Drunk Driving Accidents | Motorcycle Accidents | Offshore Drilling Accidents |
| Pedestrian Accidents | Premises Liability Claims | Slip and Fall Lawsuits |
| Truck Accidents | Work-Related Injuries | Wrecks With CMVs |
Even if your type of legal case isn't listed in the table above doesn't mean that all hope is lost. Just reach out to a personal injury law firm in Victoria, TX to see what can be done for you and how to get started.
How Do I Determine the Worth of My Personal Injury Case?
In a nutshell, here are the various costs that contribute to the value of a personal injury case, whether it is one where a settlement is an ideal outcome or one that must be heard in the courtroom.
Emotional Distress
Income That Was Lost
Medical Expenses
For emotional distress, you will need proof of the psychological effects that the situation had, as well as a relation of how it was tied to the event causing the need for you to file a personal injury claim.
Talk to a Knowledgeable Personal Injury Attorney in Victoria
For almost 2 decades, I have provided award-winning legal services as a personal injury attorney in Victoria, Texas that many have entrusted across a wide array of cases. From car wrecks to 18-wheeler accidents, I have been down the road of delivering justice for my clients many times already, are you next? Call me at 555-555-5555 if so! Or use the form on the "Contact Us" page here on the site.
Frequently Asked Questions About A Personal Injury Attorney
Just about 2 decades later and continuing to win awards for lawyers as well as strengthen the reputation that my firm has as being the access point for a leading personal injury attorney in the Victoria, TX area. Goes to show that hard work does not go unnoticed, and that the money we have won for our clients isn't the only thing that we have been successful in bringing to fruition so to speak.
With as much as we have progressed, we have also found ourselves taking on clients who didn't have any experience with personal injury attorneys. Therefore, they often came and sat down in the office with the same questions. To help streamline client education, here are some of the top ones.
Can a personal injury lawyer drop your case?
Just as you can change lawyers should you become unhappy with the way things are going with your accident case, an attorney can decide to quit. There is a process to it though to ensure that they can't just leave you hanging high and dry without any idea of what to do next.
First, they have to claim what type of withdrawal it is, whether it's a mandatory withdrawal (which makes their withdrawal from the case mandatory) or a voluntary withdrawal (for less serious reasons where it's up to the attorney whether they should withdraw or not). After that, they will reach out to the court presiding over your case and ask for approval to withdraw.
Can I fire my personal injury attorney and represent myself?
While it's recommended that you try to work through things with your lawyer first, or seek out the assistance of another law firm that can represent you, you can file your personal injury attorney at any stage of the case.
Keep in mind that you will want to review your retainer agreement as this could lead to you being liable for legal expenses and any other types of financial obligations that arise anytime the agreement between the two of you comes to cease. Surprises aren't ever fun, especially surprise bills without any sort of warning whatsoever.
Do personal injury lawyers work on contingency?
Most of the time, personal injury attorneys embrace a contingency-based fee structure which means you only pay if you win the case. Once the case is won, the attorney's share will be taken out of your judgment payment or settlement amount.
How do I find a personal injury attorney online?
If you need a personal injury attorney in Victoria, Texas, reach out to us via the details provided on the "Contact" page of this website. However, if you need another option, you can use legal searches such as Avvo or even go with Google to see the many different attorneys in your area.
Remember to always validate the choice you make and compare what each lawyer has to offer in terms of proven experience as well as the approach to providing the help you need. By going with one of these 2 routes, you will also uncover reviews from their clients at the same time!
What is a standard personal injury attorney fee?
About 33% is the general rule of thumb, give or take, dependent upon the specifications of your injury case, and whether it's going to be tried in court or not. Subject to the going lawyer fees in your area and the abilities of the law firm you decide to hire.