Perhaps the phrase "Are you in good hands?" is what comes to mind when you think of Allstate and you are looking for the Allstate Auto Claims Number. If you were hit by someone with Allstate insurance and try to make a claim you will probably think you are in "horrible hands"! Here is a short history of this insurance giant, its market cap, and the claims number for Texas auto claims.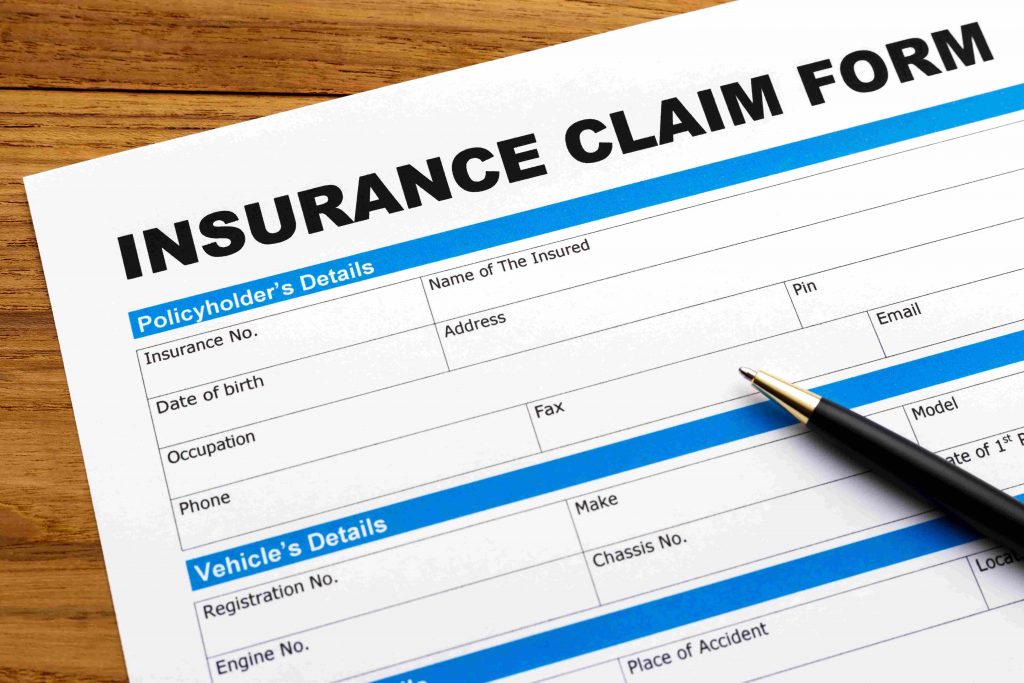 Allstate Claims Number for Texas Auto Claims
So, what do you do as an Allstate insurance policyholder when the unexpected happens? You will need to file a claim. Their claims number for Texas auto claims is 800-669-2214. You will receive guidance throughout the entire process.
Although you would think it's a straightforward process, Allstate has been known for 'tightening up on claims,' and therefore, chances of your claim being denied, delayed, or stonewalled are high. If you are in Austin or Central Texas, our best Austin Car Accident Lawyer help in filing your claim gives you better chances of being compensated and helps you focus on other urgent matters. Our Texas lawyer can file the claim for you at no-out-of-pocket expenses.
Short History
If you were to judge how good an insurance company is based on the number of years it has been around, then Allstate Corporation would be among the top. It dates back to 1930 and was a brainchild of Carl O. Odell, an insurance broker, and Robert E. Wood of Sears. It went into operation as Allstate Insurance Company in 1931, offering auto insurance.
The passing of a law in New York State establishing financial responsibility of drivers for damages and injuries due to auto mishaps in 1941 and emulation by nearly all the other states by the 1950s meant a rapid growth opportunity for Allstate. Successful advertisement campaigns also boosted their growth, for instance, the slogan "You're in Good Hands with Allstate" in 1950.
Expansion
Besides auto insurance, the company added several other products in the 1950s, including fire, homeowners, and life insurance. The company was enjoying tremendous growth in an industry that was rapidly growing.
Allstate Corp also expanded to Canada in 1953. It was, however, not until 1964 before Allstate Insurance Company of Canada was incorporated.
Back here, the company moved its home office from Skokie to Northbrook, Illinois, in 1967. It was followed by dropping all the other products like tires, car batteries, and Allstate cars in the 1970s to become solely focused on insurance. However, it was still under Sears.
Going Public and Acquisitions
The company went public in 1991 when Sears sold 19.8% of the company, making it the largest IPO to date. It became completely independent in 1995 when Sears spun off the remaining 80% of the company.
It has acquired several companies over the years, including the following:
Market Cap
One thing is quite clear, Allstate Corporation keeps growing. Its market cap by March 2021 was $35billion. The company has enjoyed quite a steady growth as the figure was at $27 billion in 2017. Although there was a significant drop during the coronavirus pandemic, where its market value plunged to $23billion, it picked up and got back on track.
But why would you want to know its market cap? A company's financial strength reflects its ability to pay out claims. Allstate Corporation is highly rated when it comes to financial strength.
Conclusion
The Allstate Corporation has been in the auto insurance industry for a long time and, together with its size, inspires confidence in both existing and future clients – some would say falsely expires confidence! You can file a claim by calling 800-669-2214 in case you have any auto-related loss, damage, or injury and are covered by Allstate Corporation. Alternatively, our Houston or Austin personal injury lawyer can file the claim on your behalf to avoid delays, denial, or stonewalling of your claim.
Our personal injury lawyer has experience working hard to get you maximum compensation for your Allstate claim. Speaking from experience, Allstate is definitely one of the worst auto insurance carriers in Texas that typically sells standard auto insurance policies. Here is a list of other insurance companies in Texas that generally sell standard auto policies:
Contact Your Houston Accident Injury Lawyers Today!
Contact personal injury lawyer Jerome O. Fjeld, PC for your free case evaluation. There is no fee or money out of your pocket unless we win. Give us a call 713-572-6446 to schedule your appointment with our experienced trial lawyers. If you need an Austin Car Accident Attorney or Austin truck accident attorney call our Austin office. If you have suffered a serious injury, get the legal advice and compensation you deserve from an experienced trial lawyer. You may also fill out the contact form below.
The personal injury law firm of Jerome O. Fjeld, PLLC has served injury victims in Texas for nearly two decades. Our firm's primary office is in Houston, TX with offices in Austin and Victoria. Our firm's focus is personal injury and we help victims when someone is injured by the negligence or carelessness of another in the following types of cases:
work accidents,
other cases when someone is seriously injured by the negligence or carelessness of another