When it comes to recommending a Houston DWI Lawyer – we only recommend the best. If you were arrested for a DWI in Houston, sorry, we know how it feels and we sympathize with you and hope everyone is ok! We all make mistakes and we don't judge and only want the best for everyone involved. When I mean best, I mean the best Houston DWI lawyer for the best chance at dismissal for your Houston DWI.
If you are looking for a Houston DWI attorney for a loved one you have come to the right place too. I am a personal injury attorney who has represented people for their Houston DWI in the past but now my practice is focused solely on personal injury and mostly car accidents. But, I often get asked for recommendations and I only recommend Houston DWI lawyers who I think are the best DWI lawyers in Houston. Call my office today to set up an appointment! If anyone can help you with your Houston DWI – the criminal defense lawyer I recommend can and will!!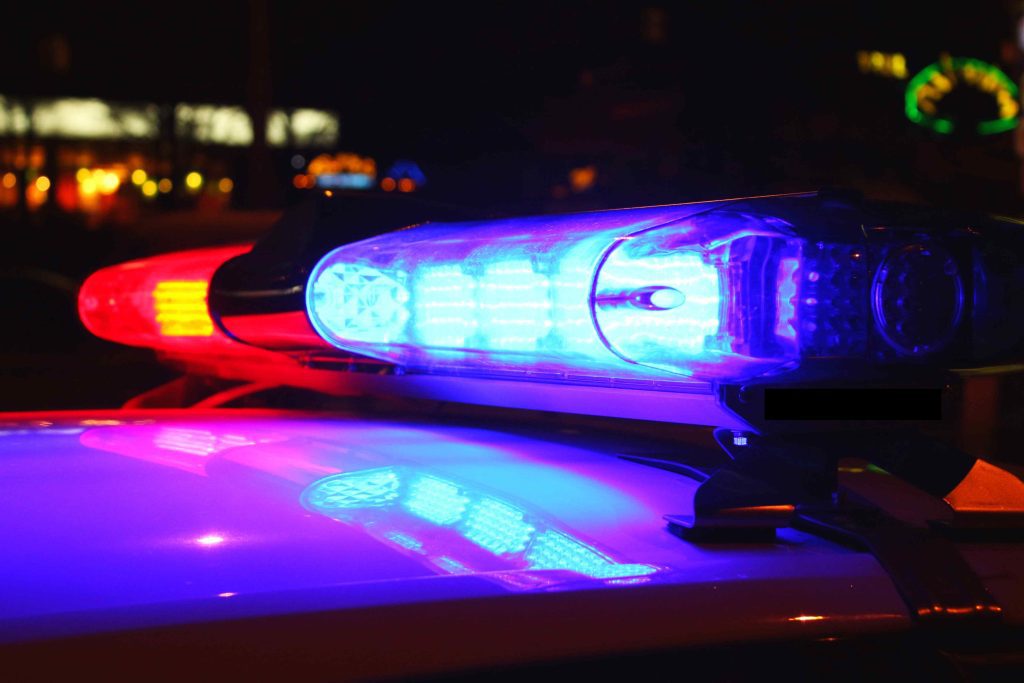 How do you get a DWI in Houston or get arrested for DWI in Texas?
It was late and maybe you worked out all day and hadn't eaten anything when you were pulled over for your Houston DWI. Your friends told you not to drive but you thought you were ok or maybe you had a few drinks at dinner and you were totally fine to drive and had your composure and wits about you but you were over the "legal limit" of blood alcohol when they eventually took your blood test. You have no reason to be concerned about a Houston DWI UNTIL you see those red and blue lights flashing behind you.
You think you are getting a traffic ticket until the focus of the officer's questions shift from your speed to the number of drinks you have had and what bar you just came from. The next thing you know you are being asked to perform roadside exercises called standardized field sobriety tests. Next thing you know you are being asked to blow into a breathalyzer to breath test your blood alcohol at the scene. After that, you are handcuffed and read your Miranda rights. You are now being arrested and charged with DWI. Your nightmare is only beginning.
15-Day Deadline For Your ALR Hearing after a DWI arrest
The first thing that needs to be done as soon as you are out of jail is to mark down on a calendar, 15-days from the date of your arrest. This is of critical importance, because you have only 15-days to save your license by requesting a administrative license revocation (ALR) hearing, or it will be deemed to have been waived. Every DWI lawyer handles ALR hearings for their clients. A sure fire way to find out if you are dealing with a DWI lawyer or not is if they mention your ALR hearing. A Houston DWI lawyer knows that the ALR hearing is a critical component of any DWI case. If the person you have consulted with either on the phone or in person has failed to mention anything about your ALR (or worse – suggested that you show up for it yourself and handle it on your own!!!) then you need to run as far from that lawyer as possible and start searching for a DWI Defense Attorney and not a plea bargain lawyer.
After this 15-day deadline has been calculated, you need to begin your search for a Houston DWI Lawyer. You may be asking yourself, "well aren't all lawyers also DWI defense lawyers?" The answer to that question is a loud, rumbling, NO!!!! Just like I wont do criminal defense anymore and only focus on personal injury there are dwi attorneys that have a practice that focuses on DWIs and have specialized training. Just because they call themselves a criminal defense lawyer, does not mean they actually know what they are doing when it comes to defending someone charged with a DWI.
What to look for when choosing an Experienced Houston DWI Lawyer
Ask about their level of experience handling and trying DWI cases. Plea bargain lawyers will love the first part of this question because it means they get to tell you they have handled 1,000's of DWI cases. At first glance, it seems like you might have found your dwi lawyer. Maybe you are bargain shopping and looking for a lawyer to fit your budget. As the old saying goes: you get what you pay for and this is especially true for a drunk driving offense. There are long-term raminfications and a bad plead bargain could even impact your current job and preclude you from future employment.
Do your homework. Find the Houston DWI lawyers who have actually tried DWI cases to juries. Interview these DWI defense lawyers in person. Make sure you are completely comfortable with the Houston dwi lawyer you choose to represent you in your DWI case. After all, the choice of whom you have as your lawyer in this case could be the most important decision you make. I only recommend the best DWI lawyers for my clients and if I ever were wrongfully arrested for a Houston DWI you can bet I would call them immediately.
There are basically five types of drunk driving offenses which you can be arrested and charged with in Houston, Harris County, and surrounding areas. These drunk driving offenses include:
DWI – 1st Time Offender
Repeat Offense DWI – 2nd (Class A Misdemeanor)
Felony DWI – 3rd or More
DWI arrest – 1st Time Offender
Most people that are charged with a DWI as a first offender have never been in trouble with law enforcement in their entire lives. Doctors, lawyers, professionals, teachers, and even clergy have found themselves in this unfortunate situation. This is the offense when you really want to get a lawyer for a DWI in Houston.
There is much to understand and learn if you have been charged with a DWI and made it into the Harris County Court system. You certainly don't want to be learning alongside your attorney as you go. You need to be informed of everything BEFORE it happens. Only then can you make an informed decision about your DWI case. Hiring a Houston DWI Attorney is the first step in that process.
A DWI-1st offense is a class B misdemeanor, which carries with it a possible term of confinement of 180 days in the county jail and up to a $2,000.00 fine. You will need an aggressive DWI Attorney who knows how to handle these cases from the beginning investigation to the potential trial before a jury.
In Harris County, first time DWI offenders are offered county jail time or straight probation. Gone are the days when you could pay $500-1,000.00 and court costs and your DWI case was over. You would be convicted but your case would be over. Many people hired lawyers for a fraction of what an experienced DWI lawyer would charge and opted for the "time-served and a fine" offer that was so readily handed out. You would receive credit for the time you already served in jail and pay a fine.
Under the current administration, prosecutors typically offer 30 days in the Harris County Jail or a 1-year probation. This is done to force DWI defendants to plead guilty and be on probation. But for most people, probation is not a good choice for them and the many onerous conditions that one must undertake in order to successfully complete a probation make it an task.
Here at Jerome O. Fjeld, PLLC we only recommend Houston DWI lawyers who defend individuals against every level of DWI/DUI, including DWI for drivers under 21.
Typical Probation Conditions for a DWI -1st Offense
First DWI Conviction (Alcohol)
Suspended jail sentence
*Possible License suspension 90 days to one year
First DWI Conviction (Drugs)
Probation for one (1) year
Pay your fine, court costs and monthly probation fees
Community service — 24 to 100 hours
Class B Misdemeanors
DWI Education Course
Attend Victim Impact Panel
Drug and alcohol evaluation
Forbidden to enter bars
Forbidden to drink alcohol
Forbidden to break any law
Possible jail sentence of 72 hours to 180 days in the County jail and up to a $2,000 fine
conditions typical for a dwi first offense
* For DWI 1st Offenders, if they are granted probation and take the DWI education course within the requisite time period mandated, they will not receive a driver's license suspension. They will however, still be subject to the mandatory DPS.
Repeat Offense DWI – 2nd (Class A Misdemeanor)
If you find yourself charged with a second DWI offense, it will be a wholly different dynamic for you. To begin with, the punishment range is no longer a Class B misdemeanor, but rather a Class A Misdemeanor DWI. You will be prosecuted much more vigorously because they know this is not your first DWI any longer. You will be perceived as a person with a drinking problem. Worse yet, you are a person with a drinking and driving problem. The prosecuting attorneys will want this conviction more than your first one because they want to set you up for your next DWI arrest which will be a felony DWI charge.
Having a DWI-2nd charge makes everything harder in your case. DA's are very reluctant to dismiss your case, even if it is a good case for the defense. Often times they would rather try your case to a jury (even if it means they will lose) because they do not want to be seen as soft on repeat offenders for DWI. M.A.D.D. (Mothers Against Drunk Drivers) have a very formidable presence in the Harris County Justice System. They routinely show up in Court and monitor the action for all persons charged with DWI. They want to see how many DWI cases are being dismissed and how many of them are pleading guilty. This show of force can be very intimidating for young prosecutors who are too afraid to do the right thing and dismiss a case that may not be a good case for them. More often than not, they will allow that case to go to trial, knowing they may end up losing. Their reasoning is simple: even if they lose the case, at least politically the DA's office can save face with M.A.D.D. and the DA will not come under fire for dismissing DWI repeat offender cases.
This then begs the question you should have picked up on by now – do you have a Houston DWI lawyer who is qualified to take this case to trial and actually do a good job representing and fighting for you in trial? If you do not have a Houston DWI attorney with trial experience, then I fear you are going to come to that crossroad in your case where you will ultimately be faced with pleading guilty because your criminal defense attorney never planned to take your case to trial because he/she is not equipped to try Houston DWI cases, or else you will be forced to hire a new Houston DWI attorney who does handle DWI cases in trial. Most people would rather not lose all the money they have spent thus far, and therefore take the advice of an inexperienced Houston criminal defense attorney and end up pleading guilty instead of fighting their driving while intoxicated charges.
The punishment for a second DWI is essentially double from that of a DWI-1st offense. Your potential jail sentence doubles from six (6) months to one (1) year in the county jail and your fine doubles from $2,000.00 to $4,000.00. Not to mention if you are on probation you are faced with additional community service hours, a DWI education course for repeat offenders and likely an ignition interlock device installed in your car. Not to mention that your driver's license suspension will be suspended for a longer period of time.
Typical Probation Conditions For a Repeat Offender DWI
Second DWI Conviction
License suspension, 180 days to two years You must serve part of your jail sentence (five days as a condition if last DWI conviction was within five years of the date of this offense, otherwise, 72 hours of confinement)
Class A misdemeanor
Community service, 80 to 200 hours
Ignition interlock device installed on your vehicle
No Drinking Alcohol
No Drugs
Repeat Offender DWI Education Course
Drug and Alcohol Evaluation
Conditions typical for those charges with repeat offender DWI
Felony DWI – 3rd or More DWI convictions
Facing a DWI case can be a very trying time for anyone. For those who are facing felony DWI charges, the world can feel like it is falling down upon you. All you can think about right now is whether or not you are going to prison and if so, for how long.
A third offense DWI is a 3rd Degree felony DWI and is punishable by 2-10 years in prison and up to a $10,000.00 fine. Many people receive probation for this offense, but a great number are also sent to prison as well. We are talking about common, everyday people whose only crimes are that they drink too much and drive home. They are treated like hardened criminals and sent to prison just like the convicted robbers and rapists.
Just because you may receive probation does not mean you will not be doing any jail time. If you are granted probation for a felony DWI, you will receive a minimum ten (10) days county jail as a condition of probation. The judge can extend this up to 180 days in the county jail as a condition of probation, at his or her discretion. There are things that you can do to mitigate the damage in any DWI case, especially a felony DWI case. The dwi defense attorney we recommend understands the things that help mitigate these circumstances. We are proactive in our efforts to mitigate. We will walk you through this ordeal step by step.
Typical Felony DWI Probation Conditions:
Third DWI Conviction
License suspension, 180 days to two years
Community service, 60 to 600 hours
Third-degree felony
A minimum of 10 days in the county jail as a condition of probation
Participate in in-patient or out-patient alcohol programs
Second-Degree Felony DWI/DUI
Two to 20 years in a state penitentiary
Up to $10,000 fine
DWI/DUI with a prior felony
Up to 10 years of probation
DWI/DUI conviction
Community service, 240 to 800 hours
Third DWI Arrest Probation Conditions
Texas DPS Surcharges for DWI convictions
If you feel like you have been shaken down for money from the beginning of this whole ordeal, it is about to get worse. The Texas Department of Public Safety (DPS) assesses an annual surcharge for anyone convicted of a DWI. For a first-time DWI conviction, the surcharge you will be assessed is $1,000.00 a year for three years.
For any subsequent DWI conviction, the surcharge increases to $1,500.00 a year for three years. Additionally, if you have a registered BrAC or BAC of .16 or higher you will receive a $2,000.00 surcharge each year for three years.
This surcharge must be paid in order for your driving privileges to remain intact (whether or not you license was suspended as a result of the DWI conviction). A Houston DWI defense lawyer understands the issues with surcharges and all other things related to your driver's license. The criminal defense attorneys we know understand the entire picture for each client facing DWI charges. You have a lot more to worry about besides just the criminal charge itself.
Contact Your Houston DWI Lawyers Today!
Our personal injury lawyer Jerome O. Fjeld, cares about his clients and that is why he only recommends the best DWI lawyers. The personal injury law firm of Jerome O. Fjeld, PLLC has served injury victims in Texas for nearly two decades. Our firm's primary office is in Houston, TX with offices in Austin and Victoria. We don't represent DWI clients but when our clients ask we recommend who we think is the best and will serve our clients. Our firm's focus is personal injury and we help victims when someone is injured by the negligence or carelessness of another in the following types of cases:
work accidents,
other cases when someone is seriously injured by the negligence or carelessness of another.
As a Houston personal injury lawyer who has been in law for over 20 years we only recommend and work with attorneys that we believe are the best lawyers for our clients. If you need information regarding one of the best Houston Immigration Lawyers or who we think are some of the best Houston divorce lawyers contact us and we will be happy to share our recommendations with you.