These are the first steps to take after an auto accident before calling a lawyer. These are important steps to know because the statistics are startling for Texas drivers. In 2019 alone, 1 person was killed every 2 hours 26 minutes in car accidents on Texas roadways. Further, every 2 minutes 3 seconds someone is injured in a Texas car accident.
With numbers like this, the chances of being in an car accident and suffering a personal injury are high. You need to know what to do should you be involved in an auto accident.
Before you call your Houston car accident lawyer, there are some important things you can do immediately following the accident that will help protect your rights.
Read on to learn what you should (and should not) do after being involved in a car accident.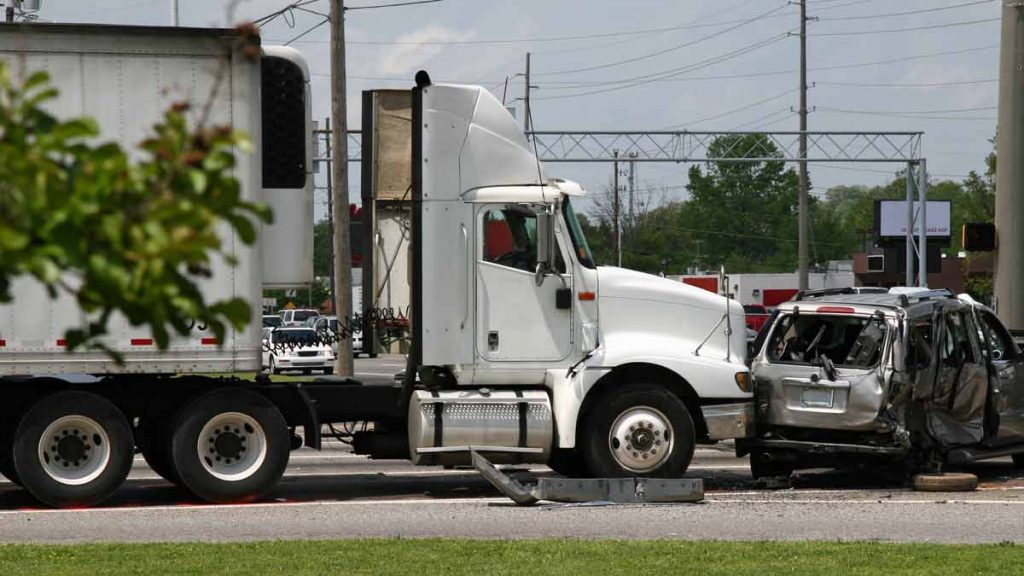 Do Your Best to Stay Calm
Being involved in a car accident is terrifying. Your fear and anxiety will feel overwhelming immediately following the accident.
You may be in shock if you experienced a personal injury and surely your adrenaline levels will be high. It's important that you do your best to keep calm following the accident.
Hysteria may prevent you from getting information that will potentially be important later so take a deep breath as soon as possible. Further, others involved in the accident might also be acting from their own stress. Try not to interact with someone who is not calm.
Check on Your Passengers and Other Drivers
The most important thing immediately following the accident is to see if there are injuries. Check if you or your passengers need medical attention right away. Talk to them. Make sure they can respond to you and make sense. Remember, they may be in shock too.
It's important not to move anyone who is injured and get medical attention right away. You could cause further damage if you attempt to move anyone who is seriously injured.
Call for Help
You need to call the police or call 911. First responders know how to handle accident scenes. They can avert other traffic to keep the scene safe. They can arrange medical care for anyone who needs it.
Police get training to take down contact information and important facts related to the scene and get it into the police report. They will interview drivers and witnesses.
It's important that you don't let another driver talk you out of calling the police. You will want that police report to make sure to exchange information formally and to obtain the at fault driver's insurance company information.
Leave Vehicle, But Get Yourself to a Safe Location
First, you want to ensure you are safe. If you are able, get out of traffic and keep yourself safe from other moving vehicles.
At the same time, it's important that you not move your vehicle. Ask the other drivers to leave their vehicles in place too, if possible. You want the police to see where the vehicles came to rest immediately following the accident.
This helps the police piece together how the accident happened and who is at fault. This is again important for insurance purposes later on.
Stay at the Scene of the Accident
It's important that you remain at the scene of the accident until the police have cleared the accident. If you leave before the first responders arrive and there are injuries, it can be viewed that you are fleeing the scene and it can be deemed a hit and run accident.
This makes you look negligent even if you aren't at fault.
Of course, if you leave the scene for medical reasons, this would get excused.
Gather Information
If you are able, gather important information from all involved in the accident. You also want to get information from any witnesses to the accident.
You want to get names, phone numbers, driver's license numbers, and insurance information from those at the scene.
You do want to be careful when you are talking with others that you don't admit any guilt. You don't want to apologize for the accident at this time as it can also be viewed as an admission of guilt. This could be used against you later.
Take Pictures
You know the old adage, a picture is worth a thousand words. Photographs of the scene can act as definitive proof.
If you have a smartphone and are able to safely do so, move around the accident scene. Attempt to take photos from different angles.
Police may prevent you from moving around the accident, so you want to get your photos as quickly as it is safe to do so.
Talk to Witnesses
Witnesses of an accident will have a different vantage point on what happened than those who were a part of the accident. Talk to any witnesses who may have been on the street or around the accident.
It might be helpful to ask if they are local if this is a location where accidents frequently happen.
Get their names and numbers too.
Medical Treatment
If you get injured or a passenger's injured, you need to seek medical care as soon after the accident as possible. You don't want to put off medical care and then have an insurance company suggest your care was not associated with the accident.
Keep track of who treats you including doctors, physical therapists, occupational therapists, and any specialists you see as a result of the accident. Also, carefully keep track of medical bills.
You also want to document how the accident has impacted you as a result of the accident. Record any days missed from work and how the injuries you sustained are impacting your daily life.
Call Your Insurance Company
You want to notify your insurance company of the accident and provide them with information relating to the accident. This will include how they can access police reports.
It's possible you may be contacted by an insurance company from another driver. You want to avoid speaking to insurance companies that are not your own unless you have retained a car accident attorney.
Don't accept any offers from an insurance company without consulting with an attorney. Insurance companies are not above taking advantage of those who don't have legal counsel and offering smaller settlements.
Call a Houston Car Accident Lawyer for Help With Your Case
Being involved in a car accident is scary and traumatic especially if injuries are involved. You want to keep calm in moments following an accident to make sure you are doing the right thing.
After seeking medical care and after leaving an accident scene, you want to contact a Houston car accident lawyer as quickly as possible. The more quickly the car accident attorney can begin gathering information and working with all the involved insurance companies the better. Our injury lawyers can provide the legal advice you may need to get the compensation you deserve for your insurance claims.
Contact us today if you've been in an accident and our personal injury attorney can help fight the insurance company.